I try to not hate any on single performer too much, but I mean, look at Kurt's face during this segment: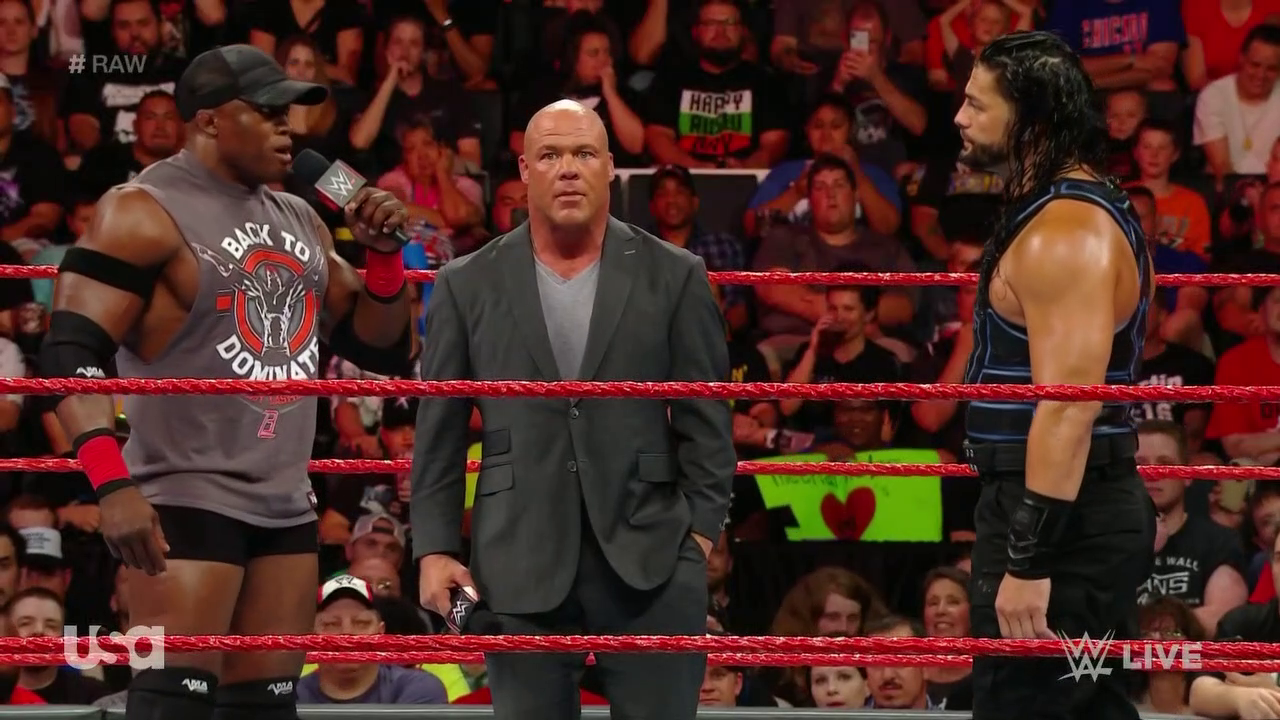 and tell me you don't feel the same way every time that Bobby Lashley opens his mouth. At least they've managed to find a second performer on the Raw roster that the smark crowd likes less than Roman Reigns. Though it seems likely at some point they'll need to start growing new models for that specific purpose at the Performance Center because they running out of them on the senior circuit.
And while we're down in NXT, we may want to send the poor poor The Revival there, because, man, I'm also usually a strong believer in the idea that any match with a top-of-the-WrestleMania-card guy like Roman is worth the time and exposure. But him essentially singlehandedly beating the two people claiming to be "the best tag team on this planet" is what people talk about when they talk about burials.
***
In the horrifying times we live in, it's things like Finn Balor's face when Braun calls him his pal that we need to hold on to: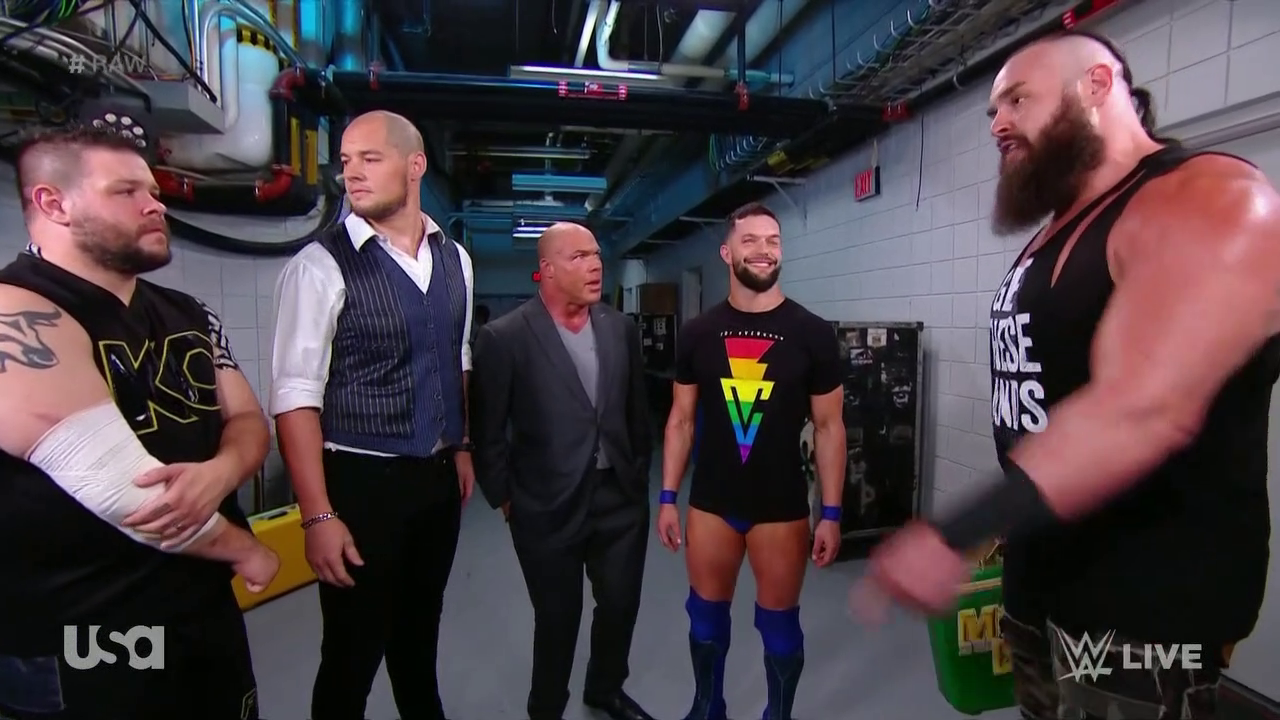 ***
I know that it's putting the cart before the horse to say something like this, but anyone who has watched Mojo Rawley close enough understands that he's already transcendentally good on the micat a level you very rarely see for a performer with as few reps as he has had at it with a character whose gimmick isn't PARTY BOI. He's so good, in fact, that he briefly changed the way that the WWE did backstage promos before they realized his style has only ever worked from him and the Shield. If he can figure out how to get it all to come together in the ring, we may be looking at a future WWE World Champion.
***
Which he'll probably win from Jesus Elias: