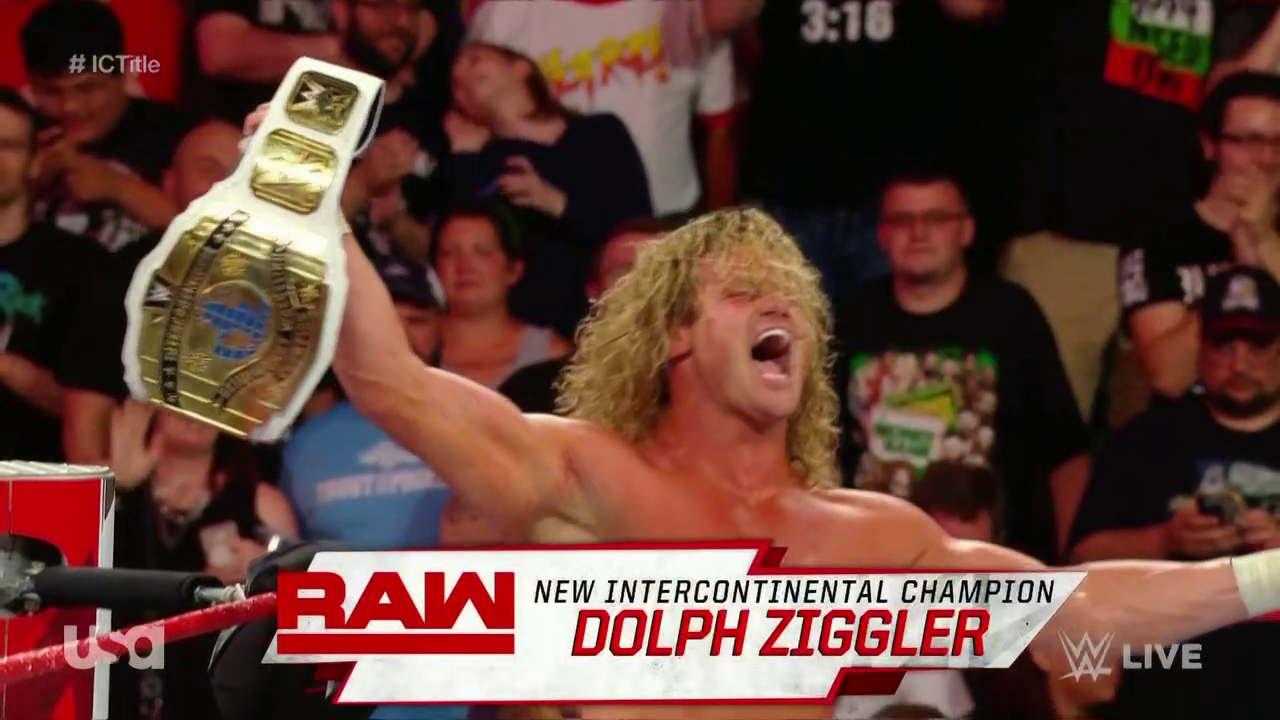 Watching Seth Rollins and Dolph Ziggler's Intercontinental Title match — and in particular the ending — I was reminded of what I had written earlier that day regarding his match with Elias at Money in the Bank:
Seth has reached a level of performance where everything he does has significance, because everything he does progresses his character forward. It imbues meaning and adds value into things as big picture as the IC championship, or as small as grabbing tights to end a match against a tough competitor.
and while I'm surprised they went to the well so quickly after, it was interesting to see Rollins hoisted by his own petard to lose the title.
Congratulations are due for Dolph, who has managed to resurrect his career from "the worst" to "the worst part of an awesome tag team." While I've haven't been a fan of Dolph's in a long time — the Fox News contributions certainly don't help, but neither does flopping around like a dead fish everytime someone breathes in your direction — I personally find this new iteration to be palatable in a way I was not anticipating at all. He's not at or near the top of my list for anything other than "worst dye job" but he's not longer at the very bottom of my list for "people who aren't monsters".
And I was likely not the only one very interested the prospect of some kind of Drew McIntyre-Roman Reigns situation after the promo that he and Dolph cut during their interview with Renee backstage following the match. This run by Dolph and Drew has made it very clear why the latter was posited at the future of the company, while the latter was posited as the guy who loses to him over and over again. Which, as always, ain't a bad job  if you can get it.
***
Speaking of bad jobs: