*** WARNING: YOU ARE NOW ENTERING A WRESTLING NERD DISCUSSION ZONE *** PLEASE KEEP ALL EYES AND EARS INSIDE OF KAYFABE AT ALL TIMES ***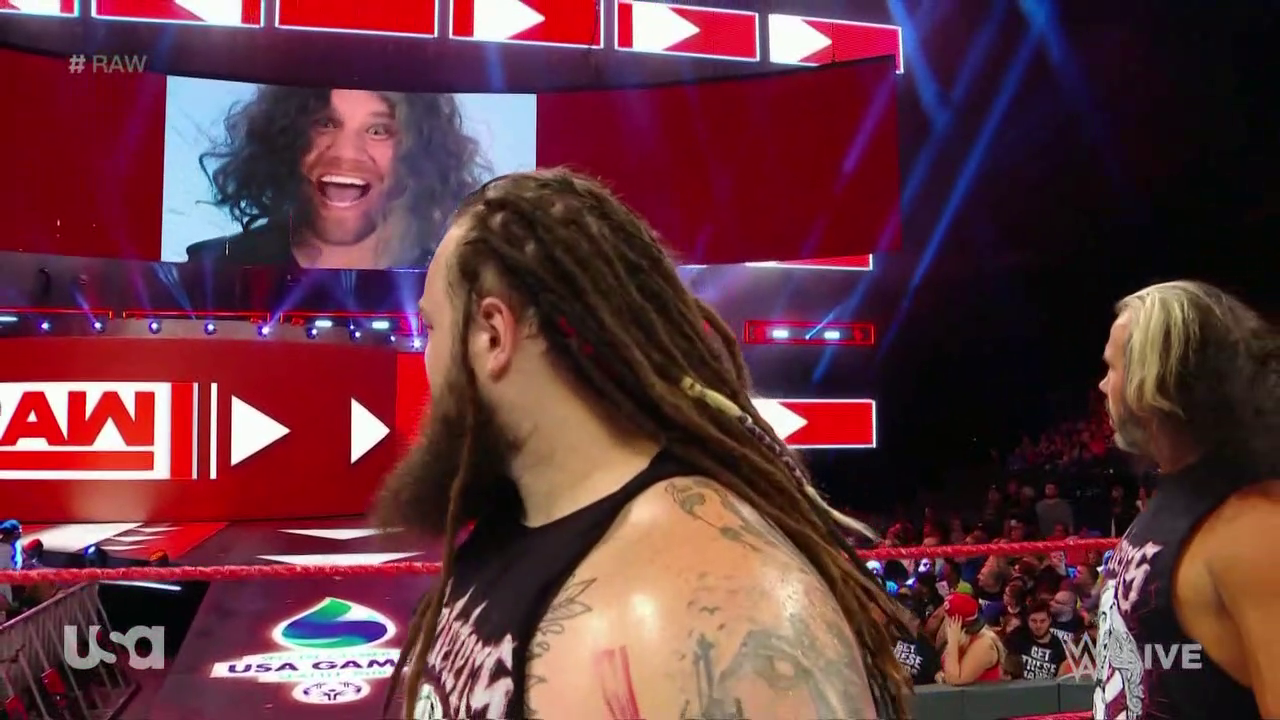 Kayfabe is a weird thing. There's the kayfabe of pretending that what's happening is real, the kayfabe of pretending the character each person is playing is real and then there's the kayfabe of pretending what's actually real isn't. And that's where we find ourselves with this WONDERFUL feud between the Deleters of Worlds and the B-Team. It doesn't hurt that the B-Team are both sincerely funny guys who treat every time they get on TV as a seriously important affair without taking themselves as serious or important at all.
They have fun doing their jobs, are willing to show so much ass it's TV MA and in them the DoW have found a yang to their yin. Which, with very specific star power Matt Hardy and Bray Wyatt have, was going to be difficult without having the feud getting lost traveling through the Woken Universe. But, as Bo makes very clear, they don't fear them and not just because he and Bray look suspiciously similar.
Though that certainly brings up another interesting wrinkle which, obviously, could only happen with these specific principals involved: the feud afford Bo Dallas the opportunity to free himself (or not, which is part of the fun) from both Curtis Axel and his in-real-life brother Bray. For those of us aware of their relationship, whether or not they would ever acknowledge it at the potential expense of some of Bray's mystique — though I mean, that dude used to be Husky Harris on WWE television, so maybe any ship that could have sailed simply doesn't even exist — has always added a current of intrigue to their respective existences (in particular when they are on the same show.)
Now that they are explicitly feuding, the chances of that being exposed — thereby opening up any number of storylines for the Br/Woken Universe, the B-Team as well as Bray and Bo as wholly separate entities from other of those constructs — makes this the most exciting feud in the tag division since Sheamus was first diagnosed with spinal stenosis.
And even if it goes nowhere, we'll always have the memories.