Triple Threat for the

Intercontinental

Championship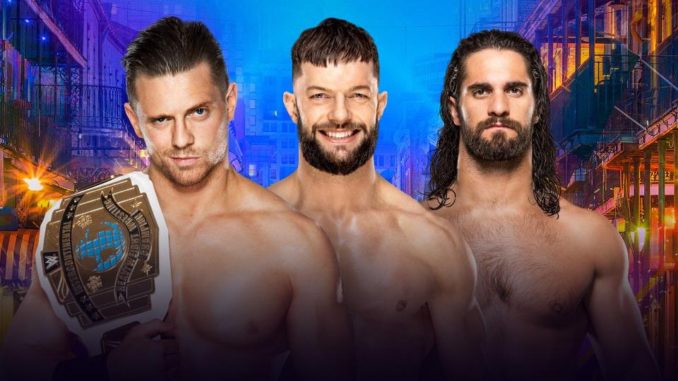 The Miz

(C)

vs. Seth Rollins vs. Finn Bálor
The Dream: The Miz, in recognition of what is at this point a Hall of Fame career, wins after hitting both Rollins and Balor simultaneously with the Skull Crushing Finale, is carried — along with his child and wife — directly from the ring to the back on a cloud of peer recognition and genuine affection from his colleagues.
The Nightmare: An injury, or for some reason, Dean Ambrose coming back and trying to get booked into this match somehow. Seriously, this match shot be all fire and praise hands emojis.
The Hope: For the Miz to finally receive the recognition he deserves and a chance at the longest IC title reign in history with a well-earned victory.
The Reality: Probably some screwy finish that either doesn't involve the Miz at all, or requires him to steal a pin from what have been booked — rightfully so, as they are the "good" guys — as the far superior performers in the match.