WWE Championship

Match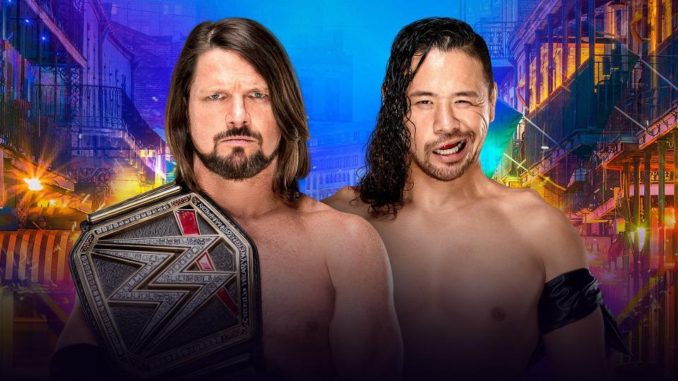 AJ Styles

(C)

vs. Shinsuke Nakamura
The Dream: THIS MATCH.
The Nightmare: NOT THIS MATCH.
The Hope: They get the most time on the card, if not the last match of the night, therefore beginning a precedent when I can sleep after the longest match in direct protest of them not putting it on last (because I am old and this show is long).
The Reality: This match has the potential to be the most disappointing, if only because it also has the highest ceiling: With the "inexperience" of Nakamura, it's possible they may try a bit too hard. HOWEVER, considering how lit AF his first NXT  match — the "fight forever" match with Sami Zayn — was, it feels like this is a guaranteed money match, in terms of satisfying the fans in spit of themselves.