This condescending spiritual guru character that Jinder Mahal appeared to reestablish before his match with Chad Gable is would have stuck the landing a lot harder if it didn't come from out of nowhere with little to no motivation displayed by Jinder as to why he made the change. Though, it's clear why Sunil Singh did, as cream is very much his color.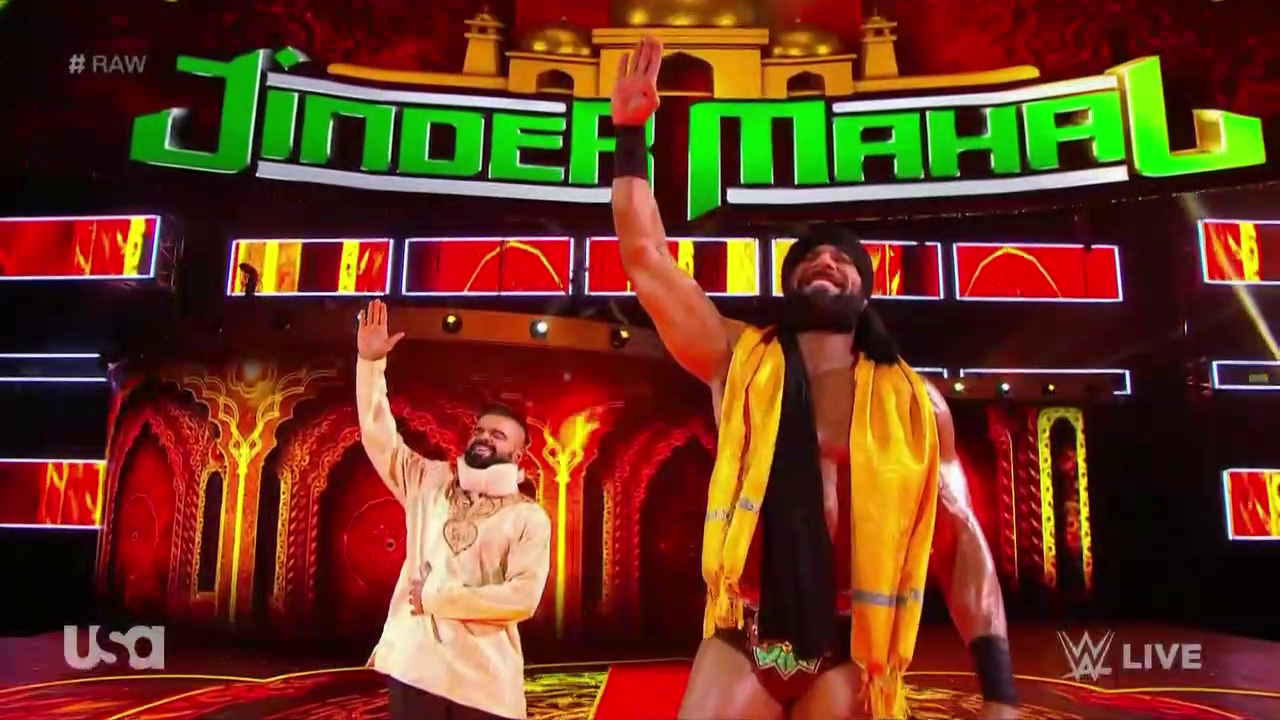 ***
While it was definitely not the best match of the night, Bayley and Sasha Banks against Sarah Logan and Liv Morgan was the most intriguing one. On the one side of the ring, the Riott Squaddd (sadly sans Ruby in the ring) has continued to improve by leaps and bounds every week. They now function as a team exceptionally well, with their individual performances starting to step into their own spaces as independent characters depending on each other to achieve a common goal and not some kind of Ruby Riott hive-mind automatons.
And even if I wouldn't necessarily bet money on Bayley turning heel, there were hints all over this match that the plan might be to do exactly that. From her insistence on tagging herself in at inappropriate times, to condescending Sasha when she tries to tell her she's not hurt — even if she clearly is — it's becoming more and more obvious that Bayley's character doesn't have to change as much as her motivations do (think Sami Zayn) for her to be an antagonist. Like the friend who asks you if you are okay one too many times, Bayley's suffocating nature has clearly driven Sasha to the point of no return in their relationship.
***
Okay, now I'd bet money on Bayley turning heel: