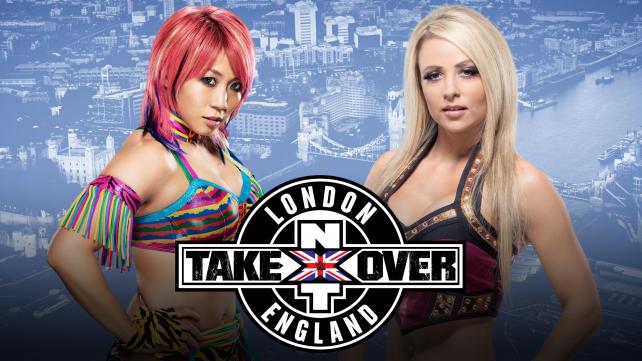 Asuka vs. Emma
So, I think we can all agree that Asuka has been a big hit since debuting in NXT, and that "Evil Emma" is the best Emma. Right? Right.
This is the kind of midcard Divas feud that WWE never seems to pull off on the main roster, since the only Divas feud at any given time revolves around the title, and everyone else sits around and waits for the tag team filler call. But here, you can have women fighting for respect, a spot on the card, and a chance to work up to a title shot… and it works. A simple story, with simple stakes, with very real consequences… and it gets over. Shocking.
I'm expecting…: A really solid match between two very talented women. Asuka has been on quite the roll lately, so a loss here wouldn't hurt her too badly. But if WWE goes for a title change later in the evening (and I think they may…) then you need a strong babyface challenger for Nia Jax… and that's most definitely Asuka.
If I booked it: Emma dominates, with ringside support but no interference from Dana Brooke. Asuka pulls off the victory, and moves on to a title program. Emma and Dana continue to dominate as strong heels.