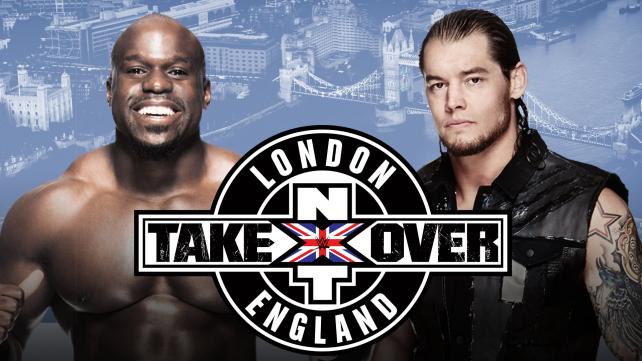 Apollo Crews vs. Baron Corbin
Crews is awesome. I've said it before, and I'll say it again: Apollo Crews will be the first black WWE World Heavyweight Champion. The Rock doesn't count.
Baron Corbin has improved greatly since his push began, and his character development has been spectacular.
Despite a styles clash, I'm very much looking forward to this match… though I have no idea what to expect from it. If I had to guess, I'd say Corbin takes this one, because Crews is entertaining enough to take the loss, without it hurting him in the long run.
If I booked it: A good, competitive match, that sees Crews slip on the proverbial banana peel and take Corbin's finish like a goddamn champion. Corbin challenges the winner of Joe-Balor for a title shot at the Wrestlemania weekend TakeOver event. Crews continues his ascension in NXT, without getting rushed into the title scene, OR the main roster.