It's a PPV weekend! We'll have all your Hell in a Cell needs covered here at Juice Make Sugar. First, we ask What's the Worst That Could Happen? in Miami on tonight, then, we'll give you our world famous Bang for Your Buck PPV review on tomorrow morning.
To make sure you don't miss anything, follow us (or me) on Twitter and like us on Facebook. Now that we've gotten the shameless plugs out of the way, let's figure out What's the Worst That Could Happen in Buffalo tonight:
Intercontinental Championship (Kickoff Match)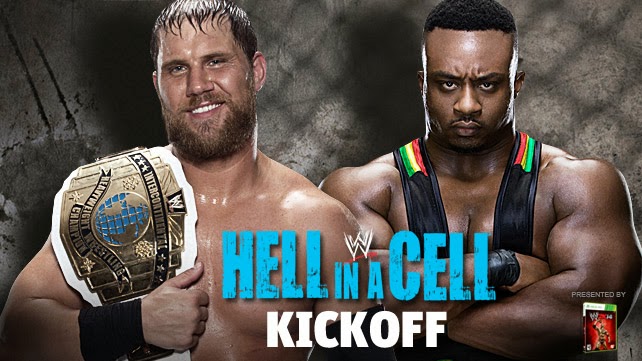 Big E. Lanston vs. Curtis Axel
(C)
Best Case Scenario: Big E. Langston wins the IC belt, then trades it in Destination X-style for a shot at the WWE championship: new WWE Champion Big E. Langston.
Worst Case Scenario: Curtis Axel and Big E. Langston recreate Goldberg-Lesnar match from WM XX AND Axel retains.
What Nick Wants to Happen: Big E. Langston to look every bit the top-of-the-card star he should end up being, Curtis Axel continues to prove his worth by putting over Langston proper.
What Will Happen: Big E. Langston wins, or Ryback screws him over so that Curtis can continue to accumulate losses under the golden protection of the 4th most important title being defended on this show.