WORLD HEAVYWEIGHT CHAMPIONSHIP MATCH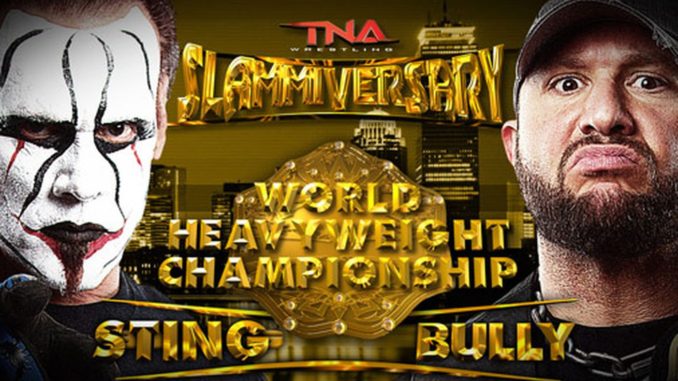 "THE ICON" STING VS. BULLY RAY (C)
Best Case Scenario: These two have a match that's as smooth as Sting is capable of having at this point. They brawl through the crowd, but not excessively. Sting looks like a real threat to Ray, with Ray getting color and looking to be on the ropes before he comes back and wins cleanly to end Sting's main event run.
Worst Case Scenario: Two words "Walking Brawl." The two men wander around the building never really taking a bump and hitting each other with various international objects. Sting wins the title OR Bully Ray retains when the entire Aces & Eights crew comes out of the back to beat up Sting and end his main event run. These situations are equally unpalatable.
Dave Says: This is the match that TNA has spent the last three months building to. Like it or not, they have booked Sting to look very strong, and hinted that in a fair one-on-one situation he could beat Bully Ray. This could be Sting's "Obi-Wan Kenobi" match that I wrote of a few weeks ago.