Tag Team Championship Match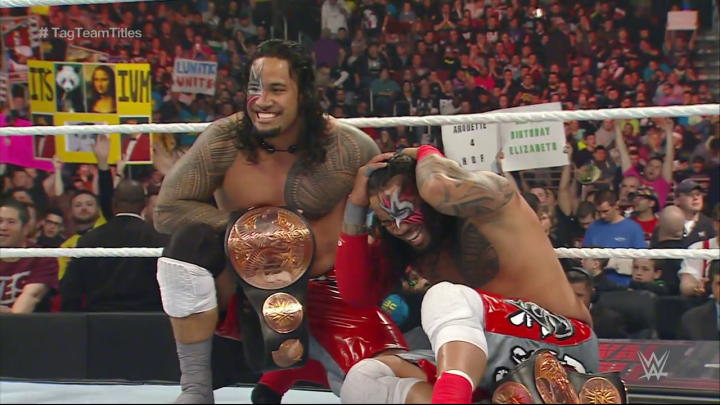 The Usos (c) vs Damien Mizdow & The Miz
Best Case Scenario: This is the last match between these two teams.
This was, at best, the 4th best match between these two teams. This month. It's easy to understand why they have had two teams face off against on another as much as they have seems like it would work, but that's previously only been in very specific contexts with very specific performers involved. But, instead of coming off as some sot of "series for the ages", because only the best matches in this feud have only scratched the surface of "unequivocally good", the entire thing feels like being on the world's longest and worst treadmill. Except with two mildly pudgy Samoans in face paint running along side you.
The tension teased later this evening doesn't really do much for the match either, which, at least to your correspondent, was the most disappointing — or, I suppose, least engaging both in the moment and afterwards — and is one of the few times where I'll agree with InternetWrestlingCommunity and say "JESUS CHRIST, MAKE IT STOP!".
Match .25 | PPV 1.25