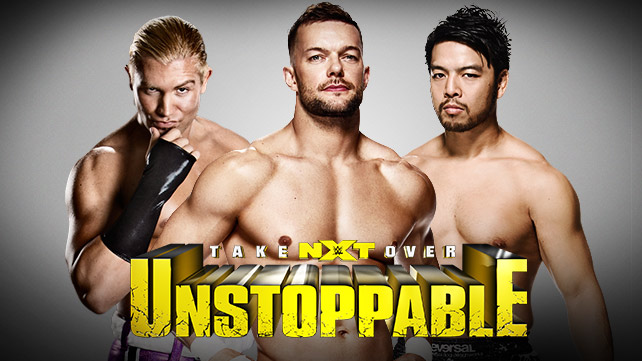 #1 Contender Match
Tyler Breeze vs. Finn Balor vs. Hideo Itami
SPOILER ALERT:
Hideo Itami has not been cleared to wrestle, due to a shoulder injury. The match is still set to happen, but Itami won't be taking part. So the question here is less who wins, and more who takes the former KENTA's place. I don't have a clue, honestly. Looking over the NXT roster, I think the best bet is Solomon Crowe, or no one at all.
I'll be angry if: Someone ridiculous, who can't possibly hang in the ring with Breeze and Balor, is tapped for this match. I'm looking at you, Mojo.
I'll keep my cool if: Solomon Crowe is the replacement third man. Or Samoa Joe makes his surprise debut.
I'm expecting…: Finn Balor wins, setting up a crazy match against Kevin Owens.