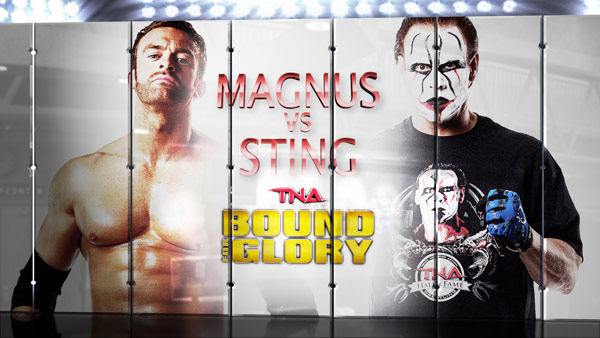 Magnus vs. "The Icon" Sting
Best Case Scenario: These two have a surprisingly strong match considering where Sting is in his career. Both men stay strong babyfaces throughout the match with no heel-turn shenanigans. Magnus reverses a Scorpion Deathlock into his Cloverleaf to pick up the huge win.
Worst Case Scenario: Any possible scenario in which Sting wins.
What Dave Wants to Happen: Sting digs down deep and has his "Obi Wan Kenobi" moment, effectively putting over Magnus and elevating him to top star status.
What Will Happen: Sting looks utterly blown up ten minutes in. Magnus goes over, but the match isn't good enough to elevate him to the level it's designed to.