RAW

Women's Championship Match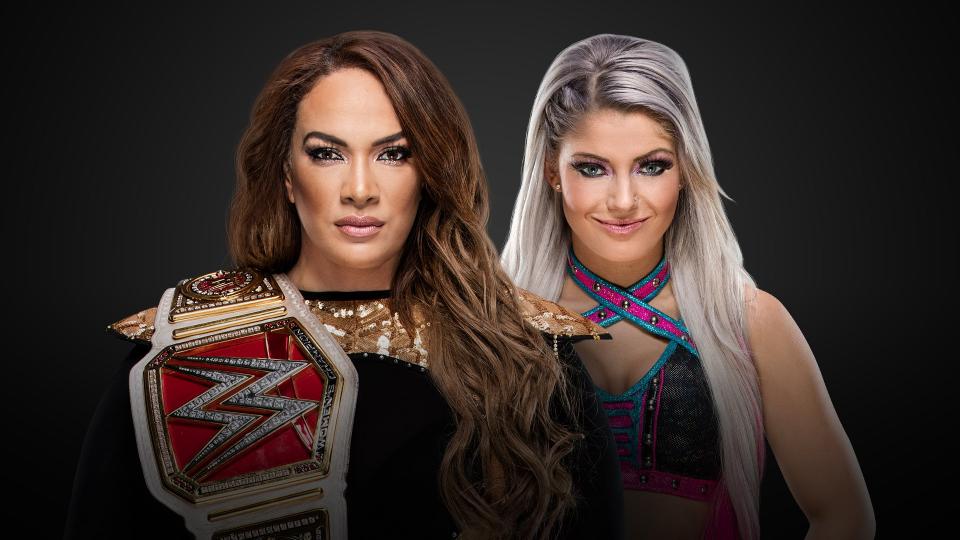 Nia Jax

(C)

vs.

Alexa Bliss

The Dream: After Nia thoroughly trounces Alexa, hidden camera footage of Alexa and Nia during the times that Alexa's stories from the "Moments of Bliss" segments occurred, but with Alexa doing all of the things she accused Nia of.

The Nightmare: Alexa, as always, uses shenanigans to win the title in a way that rewards her for being "smarter" than Nia.  Which is what Alexa does, to be sure, but this time it would come with a lot more grossness that they brought upon themselves. This isn't a situation where Charlotte losing to Carmella would do damage to the entire WWE's division, but rather the company's entire new aesthetic as a beacon of female empowerment. The only thing worse would be replacing Nia with Big Cass, but not changing any of Alexa's reactions to her.

The Hope: That this feud will finally be over after this and we can be freed from the tyranny of Alexa Bliss the body-shamer and be reintroduced to the generically, but categorically disreputable, Alexa Bliss we know and love.

The Reality: This feud largely did the best it could with what's been somewhat gross material, as Alexa's "Moments of Bliss" have pretty solidly toed the line between "telling jokes that are not funny and just low hanging fruit that allows them to make degrading jokes about womens' appearances on the shows as a cool/good thing people should want to do" and "heel". But it's definitely time for this feud to end with Nia winning and it's hard (as well as not particularly fun) to imagine it going much further than this.