Los Matadores vs. The Real Americans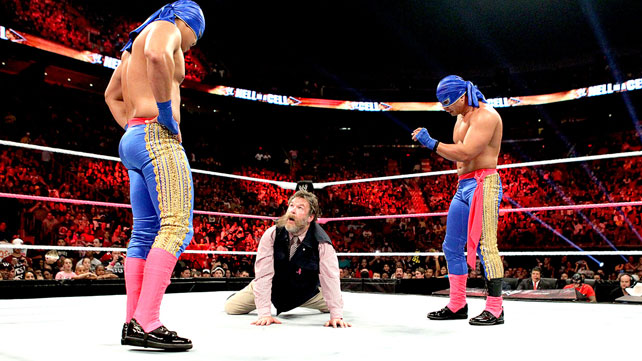 What Nick Wants to Happen: A match that doesn't feel like filler, people actually start to get into Los Matadores and Zeb chases El Torito around the ring while they play Benny Hill music over the PA.
A mehburger with a nice tall glass of lukewarm indifference, the WWE continues to squander perhaps the best natural talent since Brock Lesnar in Antonio Cesaro. The magic of Los Matadores entrance has wained, mostly because fans don't really seem interested in it, which is a bummer. At least they went over?
Match: +.0 PPV: 2.1