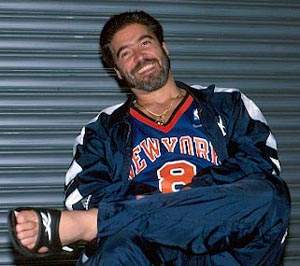 6. VINCE RUSSO: CREATIVE GENIUS
This isn't just an indictment of Vince Russo, but TNA creative over the last decade or so.  TNA sacked guys like Jim Cornette and Dirty Dutch Mantell for guys like Vince Russo and Ed Ferrara. WCW 2001.
I think Cornette's perception of professional wrestling is incredibly dated, and narrow-minded.  That said, the guy can tell you when something makes sense, and when something doesn't.
Vince Russo? Not so much.  And up until the last week or so, Vince Russo was on the payroll.
I've never booked a professional wrestling show.  I've never written a professional wrestling television "script."  I have written top-to-bottom television shows, though, in multiple genres.  And you can bet your ass that my shows make a whole hell of a lot more sense than ANYTHING written by an unfiltered Vince Russo.