It's a PPV week! (We know, we were surprised too.) We have all your Battleground needs covered here at Juice Make Sugar. We started off with a Headlock'd PPV Prediction Special and now we ask What's the Worst That Could Happen? Then, we'll be giving you our world famous Bang for Your Buck PPV review on Monday morning.
To make sure you don't miss anything, follow us (or me) on Twitter and like us on Facebook. Now that we've gotten the shameless plugs out of the way, let's figure out What's the Worst That Could Happen in Buffalo tonight:
 Kickoff Match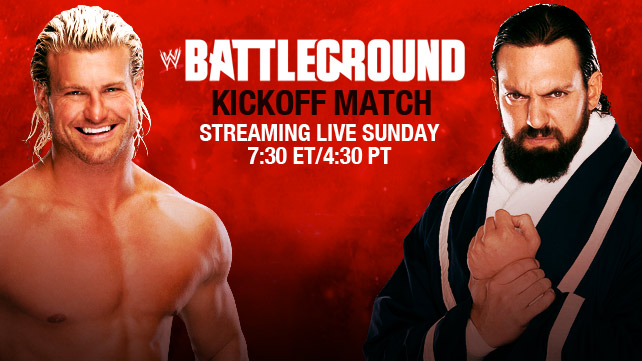 Dolph Ziggler vs. "Mr. Money in the Bank" Damien Sandow
Best Case Scenario: The match gets so over that they claim that it's "reached a time limit draw", but the crowd threatens to riot, leading the match to be rescheduled for the main PPV, and the cancellation of Total Divas Divas match.
Worst Case Scenario: They both lose, Damien Sandow misplaces briefcase on the way to ring, can't cash in on RVD later in the night.
What Nick Wants to Happen: A simple match where both guys look good and nobody gets made a fool of.
What Will Happen: Dolph loses because of interference from Dean Ambrose, continuing their feud onto the actual PPV.