AJ STYLES VS. KURT ANGLE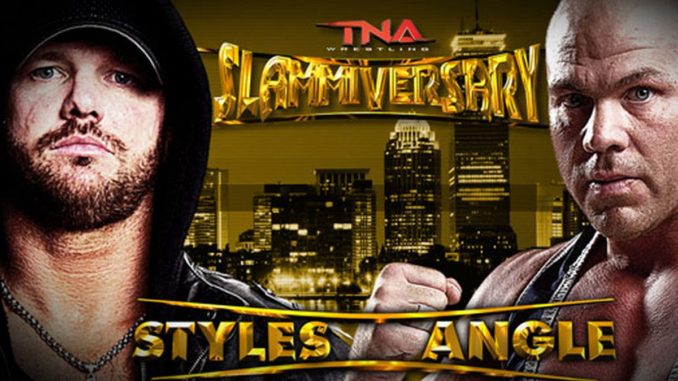 Best Case Scenario: These two have a worthy pay per view match in which both look very strong. They don't resort to unnecessary, dangerous spots as a shortcut in an attempt to have a "great match." A.J. wins clean with his Calf Killer and becomes the next logical opponent for Bully Ray.
Worst Case Scenario: Both men try too hard to have a "great match," and do spots that aren't necessary or prudent. The match is awkwardly-paced and clunky. Angle wins with his Anklelock.
Dave Says: It's encouraging to see A.J. Styles back in a featured pay per view match, but I'm not sure that wrestling Kurt Angle for twelve-thousandth time is the most effective way to reintroduce him as a star in-ring performer. Five years ago I never would have dreamed of saying this, but I'm not sure how many great pay per view quality matches Angle has left in him.