It's the Royal Rumble, the State of the Union of the WWE! And you know what that means – time to figure out which way the WWE can make itself less palatable to overgrown manchildren who refuse to appreciate that the product isn't made for them. OR something like that, we'll just be focusing on the next entrant. 
To make sure you don't miss anything, follow us on Twitter and like us on Facebook. Now that we've gotten the shameless plugs out of the way, let's figure out What's the Worst That Could Happen tonight in the great(ish) American city of Philadelphia, PA:
Kickoff Match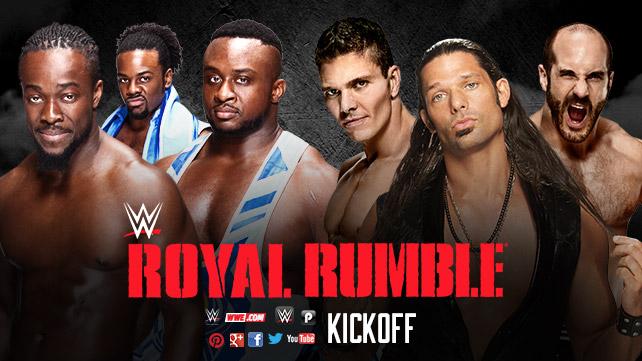 The New Day vs. Tyson Kidd, Adam Rose & Cesaro
Best Case Scenario: New Team Rocket (Tyson Kidd, Cesaro and Natalya) come out of this match looking as good as they do during matches on Main Event (R.I.P.), while the new Shield (THAT'S RIGHT, I SAID! IT HAD TO BE SAID AND I SAID IT) gets a chance to start working in the multi-man moves that they've been trying over the past few weeks.
Worst Case Scenario: Adam Rose and Xavier Woods work a 60-minute broadway, never tagging in any of their teammates.
What Nick Wants to Happen: Big E. announces he's entering the Royal Rumble match, then wins the Royal Rumble after eliminating 14 other performers besting Roman Reigns' record by two, because one for good measure.
What Will Happen: A lot of shouty commentary, fake laughing and references to deflated balls with the Rosebuds eventually helping A New Day win the match on some sort of reverse distraction distraction.