It's another NXT Live Event! And you know what that means – time for all the super-smart wrestling fans to declare how much better NXT is than its parent product. Harkening back to the glory days of quarterly WWF PPV's, NXT returns with another incredible card of soon-to-be Superstars duking it out for your entertainment. We only get these every three months, so you know they'll make it count! Also, if Sami doesn't win, we'll quit too! (this is a non-binding guarantee.) 
To make sure you don't miss anything, follow us on Twitter and like us on Facebook. Now that we've gotten the shameless plugs out of the way, let's figure out What's the Worst That Could Happen tonight at Full Sail University in Florida: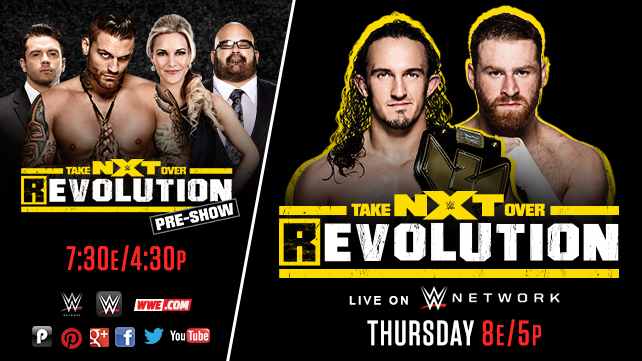 Pre-Show Kickoff
Best Case Scenario: Corey Graves is so excited to live tweet another WWE event he forgets he's on this one and no-shows. Alex Riley announces he's returning to the ring instead, and Kevin Owens destroys him later on in the show.
Worst Case Scenario: Graves shows up, announces he's returning to active duty, and beats Kevin Owens on a roll-up later on in the show.
What Matthew Wants to Happen: Graves shoots on CM Punk and his fans, claims to be the new tattooed Punk Rock wrestling messiah, and gets massive heel heat as result.
What Will Happen: Graves announces a comeback attempt and interferes in an unannounced mid-card match sometime in the show.