Los Matadores vs. The Real Americans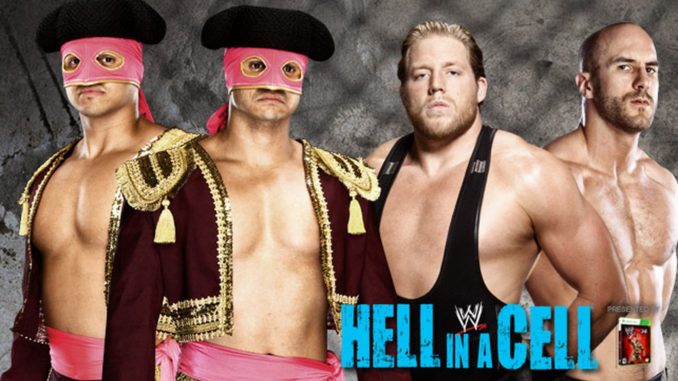 Best Case Scenario: Crowd actually gives a shit, Antonio Cesaro does Giant Swing with both Matadores at same time, spins so fast he is transported to Oz. Or, a better gimmick.
Worst Case Scenario: "U! S! A!" "U! S! A!"
What Nick Wants to Happen: A match that doesn't feel like filler, people actually start to get into Los Matadores and Zeb chases El Torito around the ring while they play Benny Hill music over the PA.
What Will Happen: Too many people get way too into the "We the People" chant, Los Matadores lose because of interference from Zeb, El Torito gets last laugh.