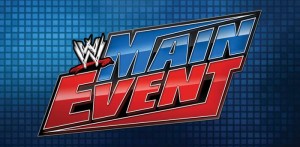 (spoilers via LordsofPain.net)

R-Truth d Damien Sandow via pinfall, with Xavier Woods on commentary.  Apparently, this one had a lot of near falls, which is nice.  I don't agree with the ending, but a) it sounds pretty good and b) will probably lead to a rematch on Raw or Smackdown.

Nikki & Brie Bella d Aksana & Alicia Fox.  The Bellas have looked better recently.  Alicia is better than anyone gives her credit for.  Aksana is no Gail Kim in the ring, but she's no Rosa Mendez, either.  As long as this is kept somewhat short, and sold credibly by the announce team, I'm okay with it.

Alberto Del Rio d Sin Cara by submission, via the Cross Armbreaker.  Apparently, these guys have a really excellent match, that sounds like everything Del Rio's matches with SC v 1.0 should have been.  At one point, Sin Cara's mask comes off and (SPOILER ALERT) HUNICO's face is exposed.  Not sure if that makes it to TV, or was just an OOPS to the live crowd.  After the match, Del Rio talks a bunch of trash, and gets jumped by Sin Cara.

WATCH THIS SHOW.  Nothing looks offensive.  The opener sounds good, the closer sounds GREAT, and the divas match doesn't involve Cameron, Rosa, or Eva Maria.  Everyone wins.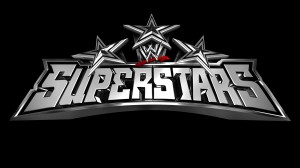 (spoilers via DailyWrestlingNews.com)

Brie Bella d Alicia Fox.  Anyone who was upset about my Lithuanian dream girl's presence on Main Event should get what they want in this one.  But, you know, minus one tongue-in-cheek torture rack.

Sin Cara & Los Matadores d 3MB.   This is what it is.  I'm sure the action is fine, but likely gimmicky as hell.  If this isn't you cup of tea, then just be glad it wasn't on Raw.  If you like it, you'll probably love it.

SKIM THIS SHOW.  It's a mixed bag, but there's a decent chance you'll find something in that bag to enjoy.


 (spoilers via LordsofPain.net)

Rey Mysterio & Big Show d Real Americans, when Rey hits a splash from Big Show's shoulders.  After the match, Heyman comes out and cuts a promo on behalf of Brock Lesnar.  If you heard Big Show's Heyman impression, you heard this already.

The Miz d Brodus Clay by pinfall.  Apparently, Bad News Barrett interrupts the match with live commentary, and trolls the IWC in the process.  In a segment where lukewarm babyface Miz cleanly defeats monster heel and MAIN EVENT PLAYER Brodus Clay, #BNB is, by default, the best part.

AJ Lee d Cameron in a squash match.  AJ is the longest running WWE Divas Champion in history.  She does not need to win squash matches over established, popular stars – especially if they and their tag partners would be credible-ish contenders for a title shot.

The Shield cuts a promo about the Royal Rumble.

Ryback & Curtis Axel d Los Matadores.  I'd be okay with it if Ryback "Zigglers" our bull-fighting friends, and uses it as troll fodder.  I'd rather see "this week they're faces, this week they're heels" team of Primo and Epico, than to ever suffer through another Los Matadores segment.

CM Punk cuts a promo about the Rumble. Kane interrupts to tell Punk he won't win, because he's entering at number one.  Oh, and because Kane is an evil corporate jerk.

Erick Rowan & Luke Harper d The Prime Time Players. A squash match, to rebuild heat for the Wyatts, who let Bryan get one over on them.  Bray Wyatt introduces Darren Young to Sister Abigail after the match, then talks about hurting Daniel Bryan at the Rumble.  Bryan comes out and gets the biggest pop of the night…simply by entering the building.  He's not afraid of Bray, and tells him as much.

Emma is shown in the crowd.  She's awesome.  If you don't believe me, you really need to stop reading this, and start watching NXT.  Anyway, Emma reportedly had a really sloppy dark match against Naomi this week.  I'm already worried about my favorite NXT Diva getting lost in the Road to Wrestlemania shuffle.  Negative match reports worry me more.  Hopefully it was a one-off, and her next dark match gets much better reviews.

Kofi Kingston d Fandango.  Hopefully this match gets some time to play out.  'Dango won a wonderfully quick squash match on Raw, after recently failing to beat Big E Langston for the IC title.  Kofi got a big win last week over Randy Orton.  Both guys need to maintain some momentum.  A bullshit throwaway match won't do it.  A competitive match where the right guy wins could.

The Shield & The New Age Outlaws DDQ Big E Langston, The Usos & The Rhodes Brothers.  Who would have thought The NAO would be headlining TV shows in 2014?  It works.  Anyway, this ends in more guys running out from the back, ending in an "ORDER THE RUMBLE THIS SUNDAY"-style million-man brawl.

SKIM THIS SHOW.  The good stuff looks really good.  Everything else is filler, while JBL and Josh Matthews remind you to spend $65 this weekend.