Triple Threat for

SmackDown

Tag Team Championship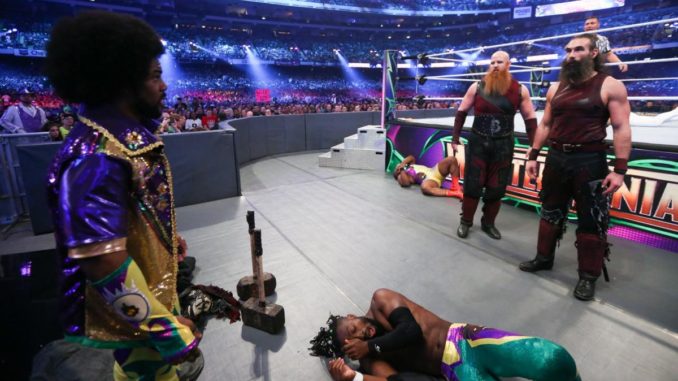 The Usos

(C)

vs. The New Day vs. The Bludgeon Brothers
The Hope: For this to be as serviceable as the Usos 'part time hip-hop background dancers" look.

The Reality: This should be the highest floor match on the card, so at the worst, this will be the kind of match you remember only as not being disappointing as you remember it.
The reality and hope were so lined up in my predictions, because this felt going into the show like exactly the kind of match which needed just a little something extra — whether it be a better feud, better rules or another team/one less team involved — and the level to which this proved out correct was disappointing in-and-of itself. As I mentioned in the episode of How Wrestling Explains the World on Disappointment, the best kind of matches for me are those that have reasonable expectations going in, which are then exceeded by the performance I see.
The inverse is also true, as matches that are guaranteed to be decent which then end up decent have a kind of psychological effect of making you disappointed in your lack of disappointment almost as much as the overall "meh"ness of the thing itself. This match gave exactly what it was supposed to, but in a way that felt unnecessarily convoluted and focuses far too much on making sure the losing champions could continue to feud with the new champions, instead of everyone coming out of the match looking like they could have truly won.
Match: +.4
Show: 3.2