WWE Cruiserweight Championship

Tournament Finals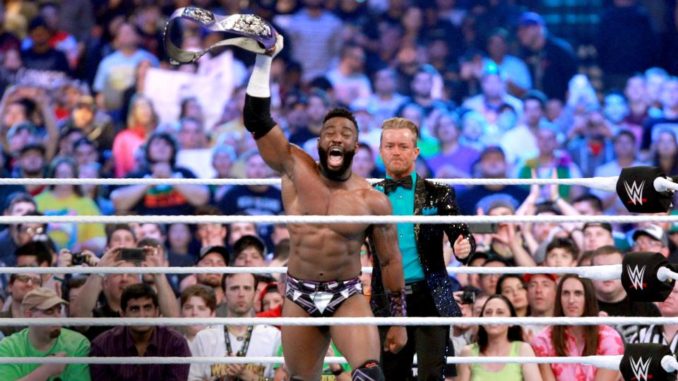 Cedric Alexander defeats Mustafa Ali
The Hope: Considering that it's on the Kickoff, WWE allows 205's two best in-ring performers to put in enough to time to tell a story at least as exciting as last year's Baron Corbin-Dean Ambrose IC title match.

The Reality: This was not important enough of a match to push the inevitable KID ROCK concert off the main show but it should be treated as a more significant event either of the battle royals, which while charming will always be second fiddle to the Royal Rumble in terms of importance or place in the wrestling zeitgeist.
Personally not the biggest fan of the flippies and the spinnies —  "HOSS-FIGHT FOR-EVER" — so I came in with the expectation that this match was unlikely to score high in rewatchablility department. But I certainly found the match satisfactory in all the ways in need to be and only found quarrel with something completely out of the performers' control.
That quarrel is, of course, with the needless picture-in-picture Ronda promo during the highest spot of the match. While I can certainly see wanting to advertise one of your biggest attractions at the time which you'll have the most eyeballs — on a free pre-show's best match, while its available across multiple platforms including (at that point,) a national cable network (USA) — maybe don't do it during the most wild part of one of your other attractions?
Outside of that fiasco, however, the match did the work of showcasing their division and this match definitely helped out the Cruiserweight Championship more than Corbin and Dean did the Intercontinental title. What the future holds for Cedric Alexander is unclear, as there's no real precedent for a babyface champion on 205 Live, but with the chemistry and history between these two (as well as the heart/soul dichotomy they've built) one hopes it's some kind of long feud between Cedric and Mustafa, with Drew Gulak constantly updating us on its goings-on with PowerPoint presentations that immediately precede their first segment every week.