United States Championship Match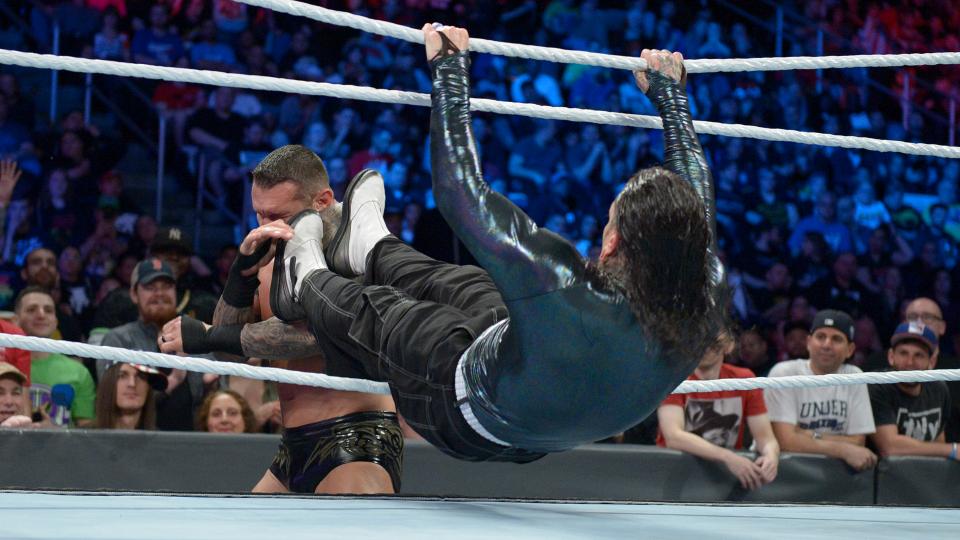 Jeff Hardy

(C)

 
The Hope: January 14, 2008: Orton vs. Hardy (c) for the Intercontinental Championship

The Reality: May 6, 2018: Orton vs. Hardy (c) for the United States Championship
Having not really worked together since Jeff Harvey's legendary run in the mid-to-late aughts, it makes sense that this felt like a throwback match, complete with Orton going three-quarters Okada on a couple of dropkicks. It also makes sense that, in the year of our lord 2018, it took Orton's level of enthusiasm going from "All Lives Matter tweet in his timeline" to "Blue Lives Matter tweet in his timeline" for him to be able to make this match watchable. Which is about as far as I'd be willing to go with it.
It's not to say the match was bad — and Hardy going over so clean it sparkled was a nice change of pace from their original run together — but more that its existence right now is indicative of problems with the ways in which the company manufactures stars. Either Orton or Hardy being in this match is fine, but both clogging up the lane in the mid-card isn't a good look no matter how threadbare you might think the mid-card on Smackdown is right now. However, if the goal was just to get this match out of their system and move on to something less … overcultivated.
Like, for instance, a feud with Cien Almas, who is cat with heart eyes emoji fire emoji cat with heart emoji.
Match: .5