Over the course of seven days, there's a lot of wrestling on TV. But only some of it is actually worth watching. That's where Spoiler Alert comes in: we break down the spoilers of all of WWE's pre-taped shows to let you know what you should watch, and which segments and full shows you should skim or skip. This week, Andy wonders if Ryback has enough heat to reverse this "polar vortex" business.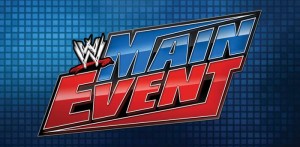 (spoilers via Wrestlezone.com)
The Real Americans d R-Truth & Xavier Woods.  Xenophobes R Us win, thanks to a distraction from Fandango and Summer Rae.  I guess the Brodus feud is done.  Hopefully this match got enough time to develop before the "screw you" finish, because all four guys here can GO.  Real Americans get the win they need, Trush and Woods get some storyline progression.  Good.
Alberto Del Rio d Justin Gabriel.  Gabriel has a new theme song, but the same old match result.  The good news here is he's the perfect guy (who isn't wearing a Sin Cara mask) to make ADR look like a beast.  The bad news is WWE is wasting this good-looking, talented dude, because he's not 6'6.
Cody Rhodes & Goldust d 3MB.  Drew & Jinder represent the band while Slater hypes on commentary.  I can think of ONE TIME 3MB won in 2013.  With that in mind, this match should NOT be competitive.  It should be a highlight reel squash for Goldy and Cody, who hit their spots, get the three count, then hit their spots again on Heath Slater.  Anything else will be hard to take seriously.
AJ Lee d Kaitlyn.  Remember when Kaitlyn seemed like the next breakout star of the Divas division?  Ugh. If nothing else, these two know each other really well, and should put on a decent little match, with a decisive finish.
SKIM THIS SHOW.  This one features some matches that are good on paper, with some real storyline progression, and largely logical booking. Minus the opener, though, this looks like a show of squashes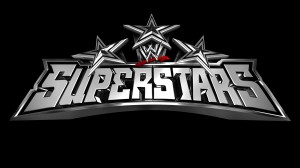 (spoilers via ProWrestling.com)
Natalya d Summer Rae.  The future Mrs. Angry Andy taps to the sharpshooter.  If this was on Raw, I'd say this was the wrong outcome.  Since it's on Superstars, I'll allow it.  Hopefully Summer throws an adorable hissy fit after the match, and gets the chance to do it again on Raw (more likely, Smackdown.)
Ryback d Dolph Ziggler.  If you've been on the Internet this week, you know all about this one.  Ryback KILLS Ziggler with a clothesline so stiff, that it put him out of action with a concussion.  And according to reports, it's not a minor concussion, either.  THAT spot will be tough to watch.  Besides that, this match should be ok.  Ziggler is a sell-machine, who makes guys like Ryback look relatively competent in the ring.  Feel better, Dolph.
WATCH THIS SHOW.  No, seriously. Do it.  Natty is great when she's allowed to just wrestle. Summer is awesome.  And if you didn't read what I JUST WROTE about Ryback/Ziggler, then why are you even here?


SMACKDOWN (spoilers via Wrestlezone.com)
The Usos DCOR Erick Rowan & Luke Harper. After the match, Bray and Daniel Bryan kill the Usos, and Bray introduces one to Sister Abigail.
MizTV. Big Show challenges Brock Lesnar to a  singles match at Royal Rumble.  Paul Heyman says "lol you stupid giant, my client doesn't do B-shows."  He then accepts on Brock's behalf.  I guess we're not supposed to remember that time Paul Heyman screwed Brock Lesnar out of the WWE title by aligning with the Big Show.  Shhhhhhh.
Rey Mysterio, Sin Cara & Los Matadores d The Real Americans, Curtis Axel & Ryback. No, Ryback doesn't take the pin here and thank God, because the internet would break if he was pinned by Diego.
Randy Orton d Big E Langston in a non-title champion vs champion match.  Live reports say this was a competitive match, which made Langston look good in defeat. Wrestling 101 carried out to perfection.
Xavier Woods d Fandango with a roll-up, continuing their little mid-card feud. Naomi & Cameron attack the love of my life afterwards, likely building to some mixed tags.  I can imagine some comedy spots, with Woods dancing with Summer.  Or Naomi out-dancing Summer.  Or just Summer. All of them world..
The Shield  are here.  Roman Reigns calls himself the new "Best in the World" after murdering Punk with a spear on Raw.  They mention Jake Roberts' awesome cameo, and The New Age Outlaws shenanigans at ringside, leading to…
The Shield d CM Punk & The New Age Outlaws.  Reigns executes Billy Gunn with a spear, sending the NAO packing.  I think I would have rather had Punk off the show, selling the spear, and someone else OLD SCHOOL teaming up with the Outlaws.  I guess X-Pac was busy.
WATCH THIS SHOW.  Yeah, there's some filler, but all of of it seems to matter in storylines.  Orton/Langston and the main event are more than worth the price of admission.  Everything else is a bonus.