Most weeks NXT is WWE's 2nd best show (and sometimes the best.) But its primary goal is to produce future superstars to one day grace our televisions on Monday Night. Each week we'll take a look at each individual segment and decide where else in WWE's suite of shows it could be on today. 
AJ Lee

(C)

 defeats Bayley to retain WWE Divas Championship 
Bayley nails her role as the star-struck comic con groupie, I especially loved her hug-drives in the corner turnbuckles. She does bashful as well as The Ultimate Warrior did batshit. Showing some real character beats that would work on any WWE show, Bayley would be a welcome change in a stale women's division with only one true character type.
Also, AJ's visit to NXT let her stretch out a bit as well. Too small to "squash" anyone on Raw, this is as close as she'll get to a dominant win. For whatever reason WWE wants no part of a woman's champ who consistently looks strong. And this is the 2nd time we've seen her break out a Shining Wizard, so hopefully that's a thing going forward.
Quick wrestling-nerd tangent: isn't it a bit odd that right after a huge angle ends where Paige won the NXT Women's Championship, AJ defends the supposedly more prestigious Divas title against somebody who randomly asked for it?  Really just to try and get more hugs?
Where was Paige, Summer Rae, or even Emma complaining about not getting a crack at the butterfly belt? I know that's some serious fantasy booking (Paige/AJ segment thanksssss) but at least acknowledging the more deserving NXT challengers could have given AJ an extra heel segment to work with as she brushed them off. Oh well.
Verdict: Raw 
***
CJ Parker photobombs Tyler Breeze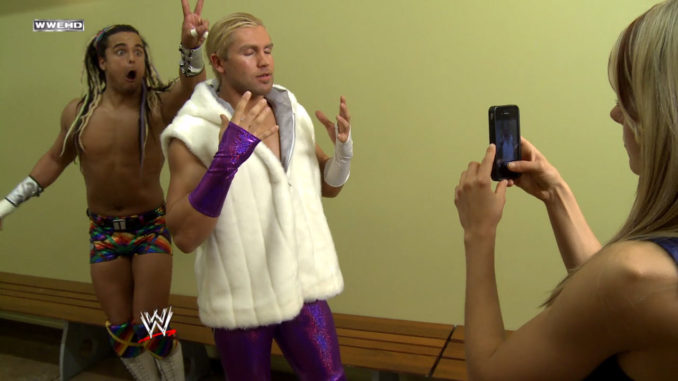 Short but effective way to further Breeze's introduction to the NXT universe (do we have to say that, is that a thing?) and setting up Parker's re-introduction later in the show as a living 17-minute Phish guitar solo. My only concern with Breeze thus far is how similar this schtick is to Fandango, two guys with more important things to do than get hit in the face. Although through NXT exposure Breeze should have an even better grasp on his character than Fandango did when he debuted.
Verdict: Smackdown 
***
The Ascension defeat Ron Hicks & Michael Zaki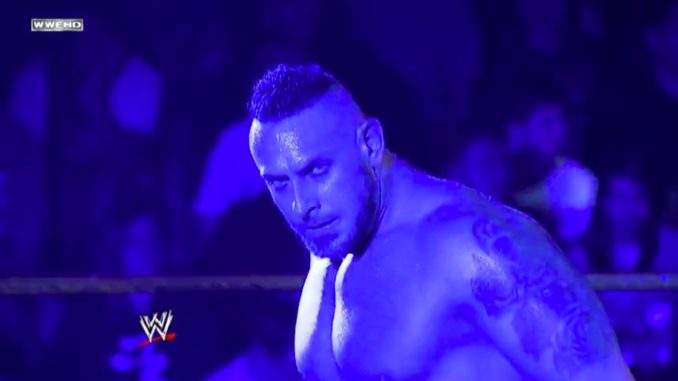 I'm not sure what the deal is with these cats. Are the supernatural, or just really serious dudes with a vaguely religious name? Oh, play-by-play guy Tony Phillips tells us they have "archaic and ancient principles," so that clears it all up.
At least it's encouraging that O'Brian and Rick Victor have some legit tag-team moves, which are lacking in the WWE tag-team division. But where do these guys fit in on the roster? The Wyatt Family already cornered the creepy ohgodwhatthefuck market, but in a more "real-world" way. The Ascension are basically steampunk Sons of Damien Demento, stuck in a wrestling world that doesn't believe in magic anymore. Don't see them on the main shows.
And hey Victor, those goggles, they do nothing!
Verdict: Superstars