Ryback gets touchy-feely with Rusev and the WWE Universe, Seth Rollins gets what he wants from John Cena and Daniel Bryan says "Yes!". Raw Regurgitated on the internet, just for you!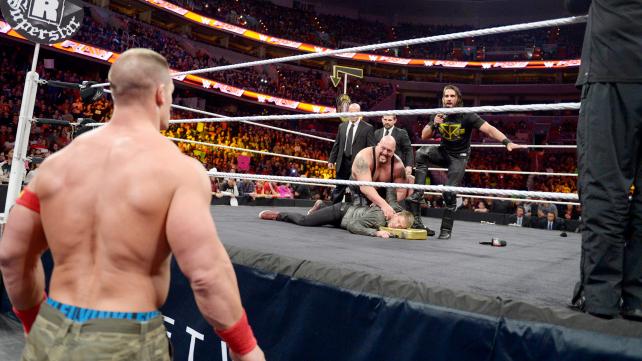 President: [on T.V] This is your President. On behalf of my country and in the name of the other leaders of the world with whom I have today consulted, I hereby abdicate all authority and control over this planet to General Rollins. Only by following all his directives will the lives of millions be spared…
[desperately]
President: John Cena! Can you hear me? John Cena! Where are you…
General Rollins: Who is this John Cena?
President: You'll find out and when you do-…
General Rollins: Come to me, Jonn Cena! I defy you! Come and kneel before Rollins! Rollins!