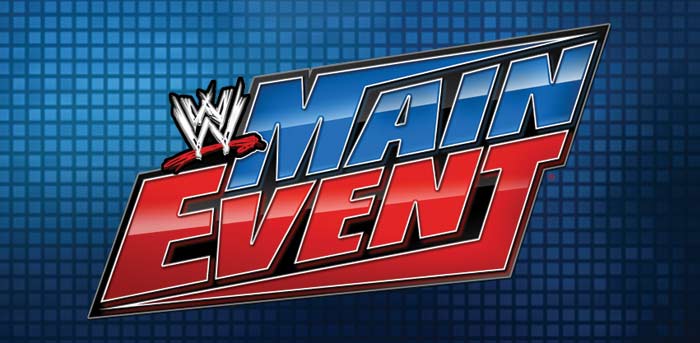 Los Matadores (with Torito) vs. Jinder Mahal & Drew McIntyre (with Hornswoggle) ended in a no-contest.
Hopefully this is the start of the PG Era remix of the "gang wars" storyline. Minus the weird racial overtones, of course.

Bad News Barrett beat Sin Cara.
WE LIKELY BAD NEWS BARRETT.

Tamina Snuka won a number one contender divas battle royal. 
With AJ Lee apparently on sabbatical for the time being, Tamina looks to be getting her "Diesel" push and will be facing Paige at the EXTREME RULES SPECIAL EVENT (god, that doesn't not sound nearly as good as pay-per-view.)
Unforunately, even if she comes back and actually works, there may not be enough time for Victoria to play the part of "crazy older performer who comes back to win the title, only to lose to Diesel Tamina in eight seconds at house show" made famous  by Bob Backlund.
Zeb Colter, flanked by Jack Swagger holding a protest sign, cut a promo and compared Cesaro to other so-called traitors. Zeb played up the anti-immigrant propaganda before saying Big Show was the posterchild for American laziness.
With Cesaro swinging his way out of the Real Americans, and rapidly towards an Intercontinental title, Zeb is actively searching for a new partner for Bigg Hoss. FANTASY BOOKING ALERT: Mark Henry gets involved — make him angry at Cesaro for beating him in the tournament —  and you have the greatest tag team of all time. Who wouldn't want Mark Henry screaming mildly racist things at Los Matadores?

Big Show beat Jack Swagger (with Zeb Colter).
Big Show is a huge star worth millions of dollars to the WWE and has been WWE/World Heavyweight champion several times. Jack Swagger is an awesome destroyer with an evil, conniving manager. Why they couldn't reconcile those two realities is unclear. Show KOs Swagger, sending him back down to the undercard.
SKIM this show.
Los Matadores-3MB devolving into the Little Beaver-King Kong Bundy match at WrestleMania III – with Hornswoggle playing the part of Bundy — should be fun. Bad New Barrett is our favorite wrestler here at JMS, but his matches aren't quite at can't miss status yet. The Diesel push for Tamina is both overdue and underwhelming with AJ not there to play the HBK to her Big Momma Cool. And Show beating Swagger seems to be a weird way to build Swagger up strong coming out of the break up of the original Real Americans.