Men's
Money in the Bank

Ladder Match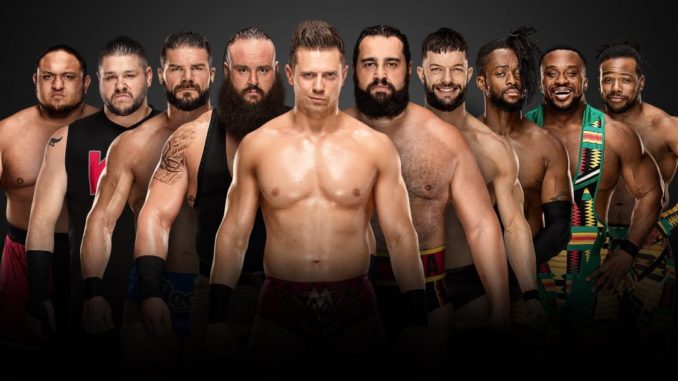 Samoa Joe

,

Kevin Owens

,

Bobby Roode

,

Braun Strowman

,

The Miz

,

Rusev

,

Finn Balor

&

TBA New Day

The Dream: The New Day are able to finagle all three members into one mech, which enters the match as The Bad Ass New Day (Robot) and after handily defeating nearly every other person in the match, sits down and negotiates joint custody of the contract with Braun.

The Nightmare: Dolph Ziggler is somehow entered into the match and ends up winning after Bobby Roode decides he'd like to hang out with Drew more often and figures the best way to do that is to make Dolph so busy he can't even play video games with Drew after shows.

The Hope: Samoa Joe takes the briefcase, trades himself to Raw immediately after, goes to Brock's Canadian farm and brains him with the briefcase before cashing it in and taking the title as well as several cows back with him to the WWE.

The Reality: This is perhaps the first time in Money in the Bank history where literally every single performer (yes, even Bobby Roode) is worthy of a shot with the briefcase. Sure some — See: Joe, Samoa — are (much) more worthy than others, but any outcome could conceivably turn into the Mr. Money in the Bank gimmick at its best: a platform to elevate a performer to the top of the card without sacrificing anyone else to get there. That says, our heart belongs to The Miz.