Raw

Women's Championship Match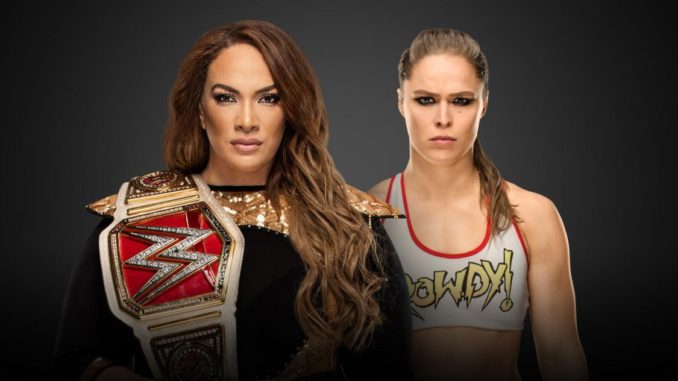 Nia Jax 

(C)

vs.

Ronda Rousey

The Dream: This to be the main event, but without them announcing this is the main event in a way that makes you feel like it's being done to check some kind of box of bullshit accomplishments instead of, say, equal pay for equal work. Or at the very least, equal opportunities to earn equal pay.

The Nightmare: Before the match, the Divas title is reintroduced and along with it, an entire rulebook dedicated specifically to the women's division that outlaws all moves except "hairpulling","slapping" and something called "the skeleton".

The Hope: That Ronda is able to perform at least 90% as well as she did at WrestleMania, in a match that allows us to gauge her wrestling acumen within the context of a singles match against an extremely but specifically talented and somewhat limited-in-range — meaning not that she's slow or unathletic, but that she's not a Seth Rollins or Charlotte-esque performer who can do literally anything you ask her to — champion.

The Reality: A Rousey victory at the end of a (perhaps disappointingly) short match given those aforementioned limitations and a surprise title change involving an almost egregious amount of shenanigans after the match.