SmackDown

Tag Team Championship Match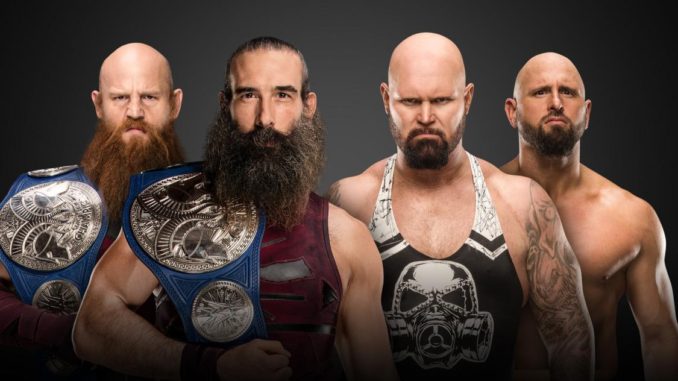 The Bludgeon Brothers (
C

) vs. Luke Gallows & Karl Anderson

The Dream: Dash Wilder shaves his head, wears high platform shoes and along with Scott Dawson, pulls the ol'Switcheroo after knocking out with Gallows and Anderson with frying pans. The Bludgeon Brothers, who had spent all their time preparing for The Club, are unable to withstand the power of Tag Team magic and lose after Wilder and Dawson finally perfect having their spirits entering one another's corporeal, which they use to hit the Shatter Machine.

The Nightmare: After all that, The Bludgeon Brothers kick out at 2.9, proceed to powerbomb The Revival once and still win the match in… 2 and a half minutes(?) like they do at every other pay-per-view.

The Hope: A sincerely competitive match between three talented performers and Erick Rowan, which is worked like an actual tag match and not the closest approximation of a singles match that they could get in a tag team concept. Also, preferably something longer than their six minutes matches the last two times the Bludgeon Brothers were on PPV.

The Reality: If "The Club" were to beat the Bludgeon Brothers, it seems like the kind of booking decision that portends something extremely dark for the Smackdown tag division. There's really nothing good that would come out a Anderson and Gallows win, even for them, so for the sake of preserving the Union of the Smackdown tag division, I sincerely hope The Bludgeon Brothers win.