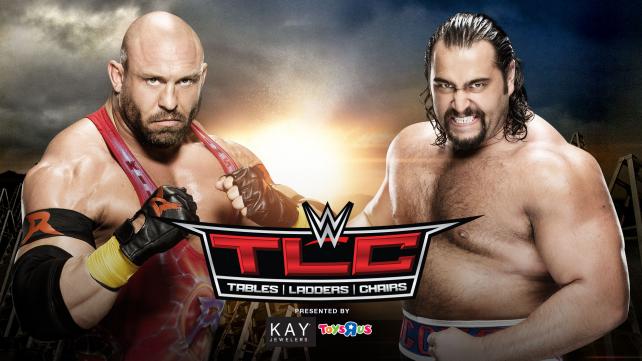 Ryback vs. Rusev
Ryback vs. Kevin Owens sucked, hard.
Ryback vs. Mark Henry sucked, harder.
Ryback vs. Rusev isn't very promising.
The Big Guy is at his best when he's booked against a work horse, not a fellow hoss.
But Rusev… Rusev is different. From Jack Swagger, to Big E, to John Cena… Rusev has had great matches and rivalries with big guy after big guy… but I'm not sure if he can carry THE Big Guy to something watchable. I get the overwhelming feeling that there will be more of a focus on Lana at ringside than there will be on whatever story is told in the ring, so I'm not getting my hopes up.
Ryback has zero momentum coming out of the Owens feud, and Rusev needs a big kickstart after dropping into midcard hell.
I'll be angry if: Ryback wins.
I'll keep my cool if: Rusev wins, cleaner the better.
I'm expecting…: Lana costs Ryback the win.
If I booked it: Lana causes a distraction. Ryback eats a superkick, and passes out in the Accolade. Rusev wins, Ryback looks strong, Lana is a heel. Everyone wins.