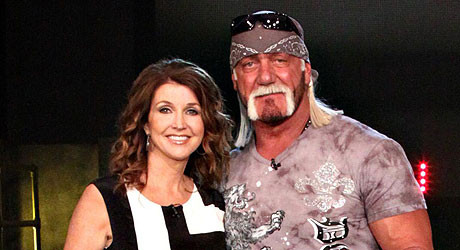 3. HULKAMANIA INVADES IMPACT WRESTLING
LET ME TELL YOU SOMETHING, BROTHER—Hulk Hogan is one of the worst things that ever happened to Impact Wrestling.  TNA poured a ton of money into him, listened to him on everything from the shape of the ring to the talent roster, and moved the shows to Monday night.
In came the Nasty Boys, Brooke Hogan and Bubba the Love Sponge.  Out went the ratings.
We all know how this worked out.  Years later, the company is still trying to put everything back together.