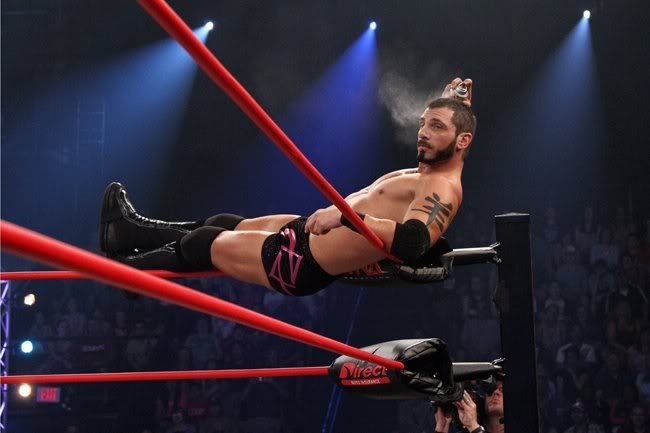 10. TURNS FOR THE SAKE OF TURNS AND KILLING NEW STARS (A.K.A. THE AUSTIN ARIES STORY)
Even when I did watch Impact regularly, it was pretty tough to keep up with the goings-on of the roster.  In my ever-so-humble opinion, that boils down to two things: pointless and overly frequent face and heel turns, and the absolute decimation of new stars.
Need examples?  Take a look at Abyss.  Chris Sabin.  Ken Anderson. The entire Knockouts division.  All built up, then turned, and turned again, and turned again and again and again…then, eventually, dropped from the top of the card.
Two instances in which this may have really killed Impact Wrestling?  Samoa Joe, and Austin Aries.
Both men came into the company red-hot, jumped right to the top of the card, and excelled—especially Aries, who has done almost everything there is to do in TNA.  But they've both turned and been made to look stupid so many times that I don't know how to react when they come to the ring.  So I don't react.  And neither do you.
Both men are incredibly talented.  So are most of the other names listed above.
You know who else was talented?  The orchestra guys on the Titanic.