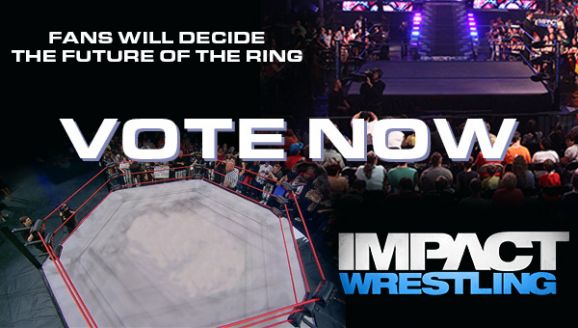 I hate TNA.  At this point, it's a well-documented fact.
Here's another reason why.
TNA is polling fans on whether it should bring back its six-sided ring.  It shouldn't.
Two reasons:
First, is the ring sucks for the wrestlers.  It's even more unforgiving on the body than an ordinary wrestling ring.  Plus, it's awkward for guys trying to come off the top rope.  Those two factors alone make the ring a HUGE injury risk.  Even Austin Aries, who I can't stand, alluded to as much on Twitter…before backpedaling far enough to steer clear of the doghouse.
YOU MADE ME AGREE WITH AUSTIN ARIES.
Second, the problem with TNA isn't the ring.  You already changed back to a four-sided ring.  Instead of moving backwards AGAIN, move forward, and address the litany of issues facing the company.  Straighten out creative.  Make sure you have a network to air your shows.  Build your audience.  Build your stars.  MAKE MONEY.  Stop worrying about the shape of your ring, and start coming up with a  plan to use it to make a profit.
UFC isn't popular because of the octagon.
Which number do you think will be higher – the number of people who vote on the TNA ring, or the number of people who tune in to Impact, and watch beyond the reveal?  If you think the rating will win over the vote, well, take it away, Mr. Barrett.