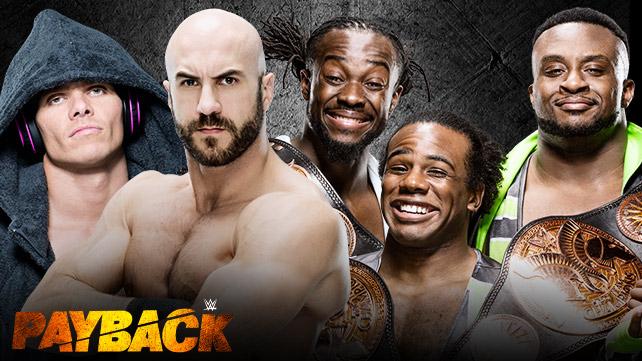 2/3 Falls Match – WWE Tag Team Championship
Tyson Kidd & Cesaro vs. The New Day (c)
If you're not looking forward to this match, you're probably not a wrestling fan. This is one of at least two undercard matches on this show with legitimate show-stealing potential. There's a really good chance that this match is going to blow people away, in the best way possible.
Expect some crazy displays of strength by Big E, and especially Cesaro. Expect Tyson Kidd and Kofi Kingston to fly – and pull off some cool double-team spots. Expect Xavier Woods to be straight MONEY on the outside. Expect "this is awesome" chants, at least once, but probably a few times throughout these three falls.
I get a feeling that this one doesn't end clean. Rumor has it the tag titles will be decided inside the Elimination Chamber later this month… which means we need two more guys involved. My best guess is that Luke Harper and Erick Rowan break up the third fall.
I'll be angry if: I can't imagine this making me angry.
I'll keep my cool if: These guys get 10-15+ minutes to really shine, and make it count.
I'm expecting…: An awesome match, with a dirty ending, building up to the Elimination Chamber exclusive on the Network.