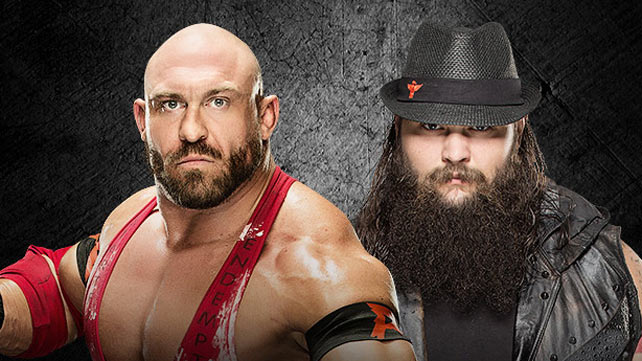 Ryback vs. Bray Wyatt
Best Case Scenario: Bray Wyatt and the Dueling Banjos Band get back together, with Ryback being sacrificed to the NEW FACE OF FEAR. Hopefully, without "Husky Harris" or "GOLD-BERG" chants at any point.
Worst Case Scenario: The kind of slow plodding match that led people to chant "GOLD-BERG" at Ryback in the first place, and in a way that makes Bray look like the NEW FACE OF FEAR and more like A CASHIER AT THE WHITE CASTLE (of fear).
What Nick Wants to Happen: Both guys to come out of this unscathed in every sense of the word, and, for shits and giggles, the Wyatt family reforms.
What Will Happen: The Wyatt family reforms, making Ryback look like Goldberg and Husky Harris at a White Castle.