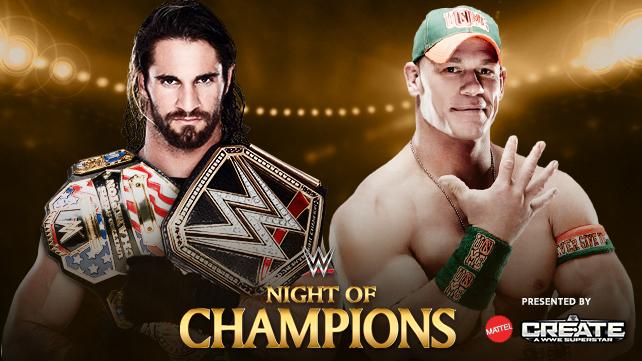 Seth Rollins (c) vs. John Cena
United States Championship
Perhaps the most interesting match on the show. I fully expect Cena to win… but the double-match gimmick has me scratching my head a bit.
This isn't going to close the show… so Cena can't kill Rollins. Rollins needs to have enough leftover to be able to believably beat a wrestling legend in the main event. But if Cena wins… he needs to WIN. So…
Here's what I'm thinking. Rollins dominates this one, gets cocky, and gets caught. Then, the rest of the night is full of segments questioning if Rollins can get his shit together, or if his time as the face of WWE has passed.
I'll be angry if: Cena murders Rollins.
I'll keep my cool if: Rollins loses in a way that makes sense, and doesn't make Sting look like a bitch for losing in the main event.
I'm expecting…: A match where Rollins sells a lot more than he should.
If I booked it: Rollins has the match won… and slips on the banana peel… that he dropped himself.