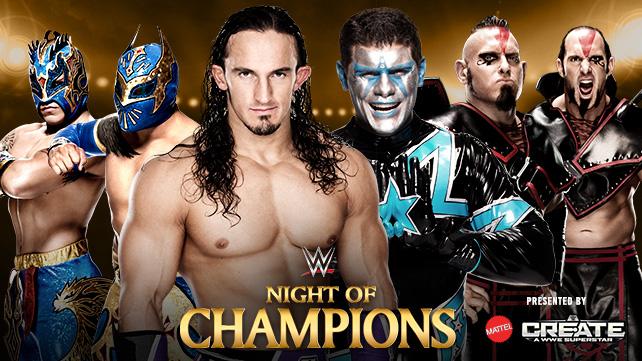 Lucha Dragons & Neville vs. Cosmic Wasteland
So… the Lucha Dragons haven't done anything since their main roster debut, and the Ascension have done even less. The Ascension, at least, have a smidgen of creative momentum, having been paired up with Stardust and given a cool new stable name.  Logically speaking, the heels get the win here, after the babyfaces hit a bunch of cool, flashy offense. Then again… it's the preshow, and WWE may just decide to get the crowd started with a fun babyface win… which would be a big eye-roller for me.
I'll be angry if: A Lucha Dragon pins anyone.
I'll keep my cool if: The Ascension finish Neville… THEN Stardust hits his finisher, and gets the win.
I'm expecting…: A match that makes Neville look impressive, but really focuses on the cohesive unit that is the Cosmic Wasteland. Stardust gets the pin after either a triple team finish, or the Fall of Man, followed by his own finish.
If I booked it: Each Lucha Dragon is systematically destroyed by the Cosmic Wasteland, leaving Neville alone in a 3-on-1 situation. Neville puts up a valiant effort, but falls to the Cosmic Wasteland.