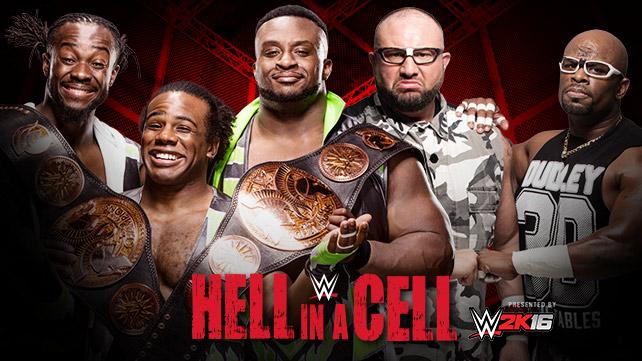 The New Day (c) vs. The Dudley Boyz
Tag Team Championship Match
This is one of those "steal the show" matches. Trust me. If there's a match you're going to remember on this show, that doesn't include Brock Lesnar or the Wyatt Family, it's this one.
Look for the New Day to Shine, but The Dudleys to pull off a big win… which will be much more fun and satisfying than when the New Age Outlaws returned and stole the belts almost 2 years ago.
I'm expecting…: The Dudley Boyz win, clean, with a 3D.
If I booked it: Team 3D gets 3 challengers at Survivor Series: The New Day, The Prime Time Players, and either the Lucha Dragons, or a combination of Wyatts. Dudleys survive until the Usos are ready to return.