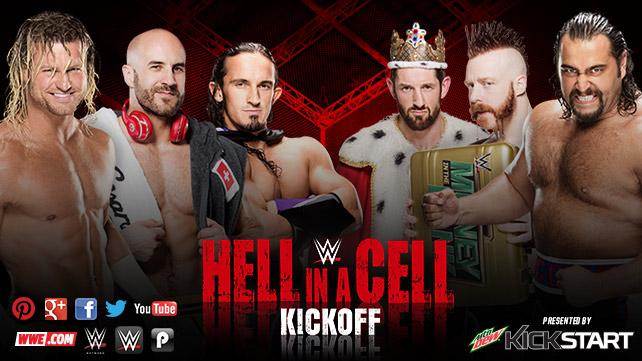 Dolph Ziggler, Cesaro & Neville vs. King Barrett, Sheamus & Rusev
A six-man tag, featuring five guys who have been stripped of either their first or last name. Careful, Mr. Nemeth. You're next. The only guys in this match who can afford to take the pin are Neville and King #BNB, as neither has anything going on at the moment. The other four would really benefit from a big win, as all have seriously lost momentum in 2015.
Then again, if a tree falls on the kickoff show, we all know it doesn't make a noise… so the outcome of this one probably doesn't matter, at all.
I'll be angry if: We get this match for a third time on Raw.
I'll keep my cool if: Whatever happens feels like it matters.
I'm expecting…: Barrett eats a super kick, an uppercut, a Red Arrow, and a 3 count. The match is never spoken of again.
If I booked it: Ziggler gets distracted by, and chases after, Tyler Breeze. Cesaro turns on Neville, and we get a super-heel, super-European faction. That sure would be a fitting set-up to Survivor Series, wouldn't it?