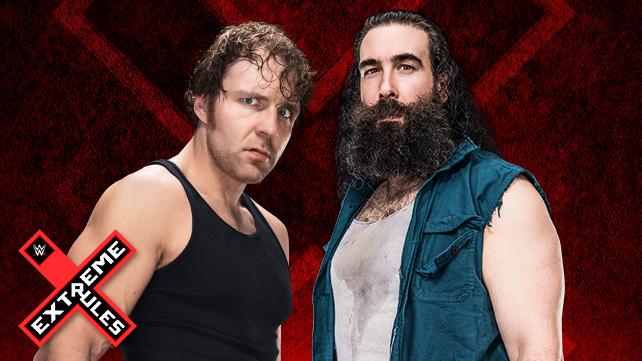 Chicago Street Fight
Dean Ambrose vs. Luke Harper
The show is called Extreme Rules. This will fit the ECW/hardcore wrestling quota for the night. Unfortunately, with nothing on the line, the end result really doesn't matter. Ambrose wins in what looks to be a heel win-heavy show.
I'll be angry if: They don't find a way to use this match to boost the winner…and if the loser stagnates.
I'll keep my cool if: The winner of this match is announced as the number one contender for the Intercontinental championship, or is inserted into the Intercontinental Championship match to replace Bryan, assuming he's hurt.
I'm expecting: A good match, with a lot of safe weapon shots. Ambrose pulls off some cool-looking stunt for the win. OR, Erick Rowan turns heel and helps Harper to victory, giving the newly-babyface Cesaro and Kidd a strong challenger.