Hey, two big shows in one week?  That WWE Network subscription is paying off pretty quick, isn't it?  And you weren't sure about spending $9.99 a month…
Anyway, let's get right to it, shall we?
Hornswoggle vs. El Torito
(Hair vs. Mask, kickoff match)
These two guys have one tough act to follow after last month's WeeLC match.  Luckily, they've managed to win over the crowd, and they've got some talented tag teams backing them up, so this could actually be pretty decent.
I'll be angry if: WWE undoes all the good it did at Extreme Rules, by treating these guys as little people who happen to wrestle, instead of professional wrestlers who happen to be little people.  There's a (I'm sorry) huge difference, and it's an importance distinction.
I'll keep my cool if: There's only one real outcome to this match, since El Torito's entire gimmick depends on the mask, and 'Swoggle's hair doesn't matter, at all.  What matters here is that WWE gives these guys 5-10 minutes to have a fun, little (sorry) match.  I wouldn't be surprised to see the rest of 3MB get a haircut, too.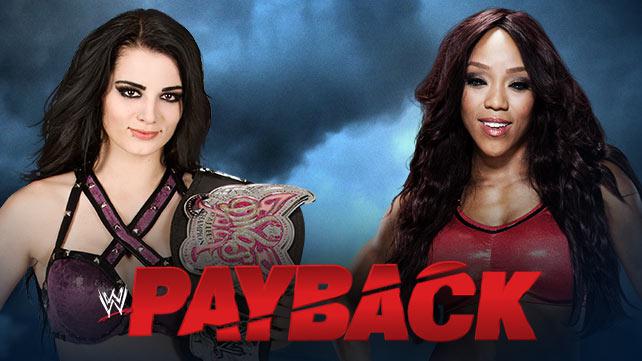 Paige vs. Alicia Fox
(Divas Championship)
I'm conflicted on this one.  I'm a big Paige fan, but she has zero momentum.  She may be the most poorly-booked insta-champion ever.  She gets dominated by EVERYONE, then ekes out a victory…every time.  Alicia Fox, on the other hand, has very quickly gained a ton of momentum, and the attention of the crowd.  Her crazy schtick is damn good…maybe even good even to warrant another Divas title reign.
I'll be angry if: WWE gives up on Paige.  I won't mind if WWE takes the title off her, since they could continue the feud in a "now Paige is serious and wants her title back" type direction.  But if Paige wins decisively, it takes all the wind from Alicia's sails, without really adding much to Paige's.  Paige needs a lot more than one victory to get back on the right track.
I'll keep my cool if: WWE gives Alicia the title with a dominant win and crazy celebration, OR lets Paige sneak out with a victory in a close match.  A double turn might not be a bad idea, either, considering how quickly Alicia's act is going to get over. (Read: it's getting over, FAST.)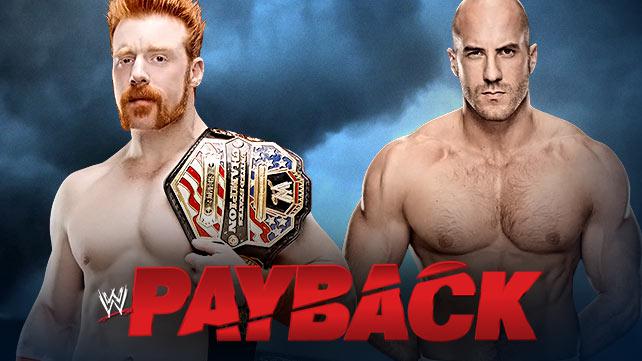 Sheamus vs. Cesaro
(United States Championship)
This one is even tougher to call.  But in the end, I think Sheamus simply needs to win this match.  He is still only just beginning to rebuild his momentum after coming back from a long injury. Cesaro, on the other hand, seems to be pretty Teflon, thanks to his undeniable talent, and "Paul Heyman Guy" status.  Sheamus wins clean, in a really good, really stiff match.
I'll be angry if: This match goes less than 15 minutes.  It's going to be good.  These guys both have a lot to prove.  Cesaro is on his way to bigger and better things.  Sheamus is on his way to becoming the anchor of the midcard…and there's nothing wrong with that.  It's exactly where he belongs.  It's…best for business.
I'll keep my cool if: These guys are given time to have a good match, with a clean finish….regardless of who takes the "w."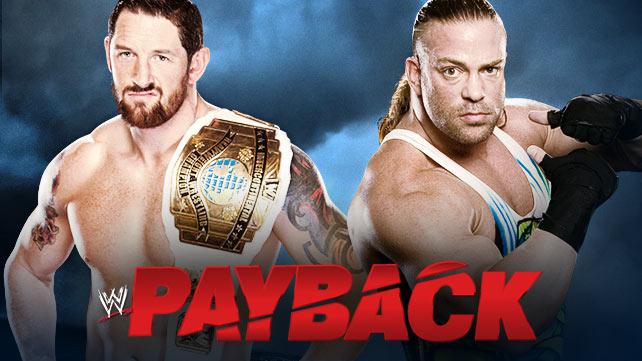 Bad News Barrett vs. Rob Van Dam
(Intercontinental Championship)
I don't know if you've caught on, but three or so sentences worth of Raw Regurgitated will tell you everything you need know regarding Nick's feelings on RVD.   I'm not a big fan of the guy, who's been doing the same thing in the ring since I was 9 years old… but I don't exactly hate it, either.
The crowd reacts to RVD.   They love him.  So by proxy, whoever he's in the ring with is getting a lot of attention, and getting reactions.  Enter one of the hottest young talents in the company, who's gaining a lot of traction with the crowd, BNB.
This match gives Barrett the opportunity to pick up a big win over an established superstar.  And make no mistake about it; Barrett is DEFINITELY going to pick up a big win.  You make new big stars by having new stars beat BIG STARS.
I'll be angry if: RVD makes BNB look stupid.  I'll be even angrier if Barrett drops the title, but I REALLY don't see that one happening.  Then again, I said there was no chance Brock was going to end the streak, and Paul Heyman keeps reminding us how THAT worked out.
I'll keep my cool if: BNB reverses a bunch of RVD's signature spots, and retains his title clean with the Bull Hammer.  It's the only ending I'll be truly happy with.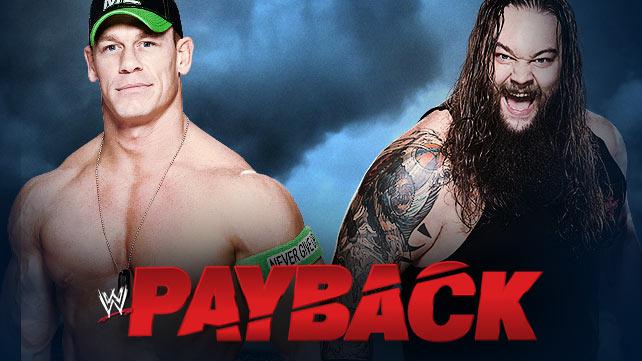 John Cena vs Bray Wyatt
(Last Man Standing Match)
Have you been watching this feud?  It's one of the best feuds I've seen in big-league wrestling in a long, long time.  These guys are simply incredible, and the feud is turning Wyatt (and the family) into bona fide main eventers. It's really perfect.
I'll be angry if:
I'll keep my cool if: No, I didn't mess up.  There's just no way this match is going to make me angry.  Nothing I can imagine actually happening, at least.  It's going to be good, and I'm going to like it.  You should, too.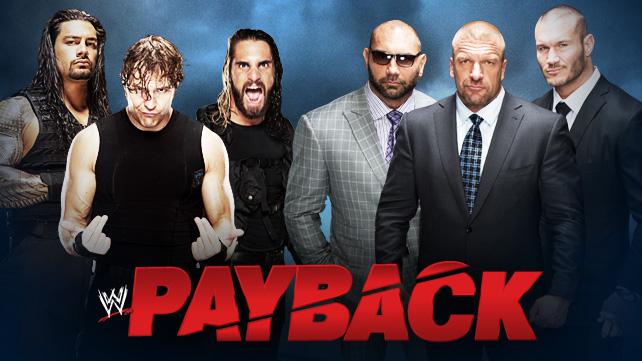 The Shield vs. Evolution
(No Holds Barred, Elimination Match)
This one is going to be interesting.  Another great feud, that has really helped to establish new faces against the old guard.  If the Extreme Rules match was any indication, this one is going to be a lot of fun…and probably stiff as hell.
I'll be angry if: Much like Cena/Wyatt, there's not much I can imagine going wrong in this one—especially when you factor in that this feud is all about making The Shield.  Consider the fact that The Shield's success is ultimately Triple H's success, since he's got the future of the company in his hands…and it all becomes pretty simple.
I'll keep my cool if: WWE uses this match to truly elevate The Shield from a main event trio, to a trio of main eventers.  There's a huge difference, and it's an importance distinction.
Enjoy the show.