Tag Team Championship Match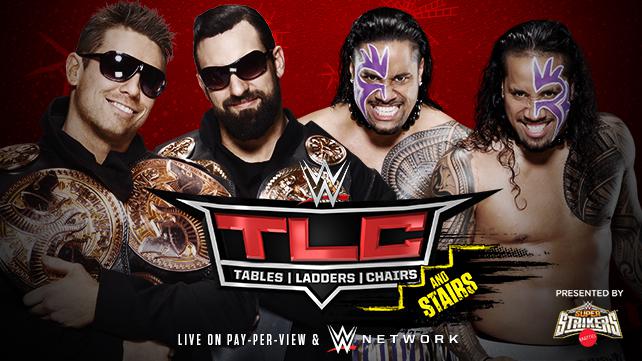 The Miz & Damien Mizdow (c) vs. The Usos
So get this — the Usos have personality now.  And it WORKS.  They're going up against Miz and Mizdow… two of the strongest personalities in major league professional wrestling today.  To say I'm looking forward to this is an extreme understatement.
I'll be angry if: This drags on. The trick to this match is keeping it short and sweet.  Miz ducks the Usos, letting Mizdow get his ass kicked.
I'll keep my cool if:  Mizdow continues to steal the show without becoming overexposed as a performer.  The Usos continue to show new depth as characters on a TV show, instead of sticking to filler segments and six-man tags.
What I'm expecting: Naomi manages to screw the Usos out of the titles, without turning heel.