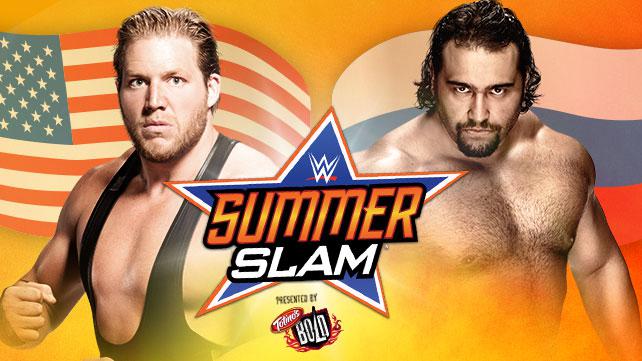 Jack Swagger vs Rusev
Flag Match
Rumor has it WWE has NO IDEA what the flag match stipulation actually means.  That's wonderful.  That said, this feud has been absolutely spectacular.  Zeb Colter has been an A+ player on the mic.  Jack Swagger has shown surprisingly great fire as a babyface, and has, for the first time in his career, truly gotten over.  Rusev looks like a beast in peril, and finally has something to lose.  This is REALLY good.
I'll be angry if: WWE drops Rusev.  He's done a great job of making Swagger look strong.  But losing here could completely destroy Rusev's heat.
I'll keep my cool if: Rusev beats Swagger in an incredible hoss fight, and FINALLY calls out his next red, white and blue target: US Champion, Sheamus.  And after he's dispensed of Irish Cena, Rusev issues an open challenge…only to be answered by a certain Olympic gold medal winner.  It's true. It's DAMN true.
I'm expecting: Swagger to bleed hardway from his nose or mouth.  Rusev waves a flag over Swagger's unconscious body.  Rusev goes back to squashing  Kofi Kingston.