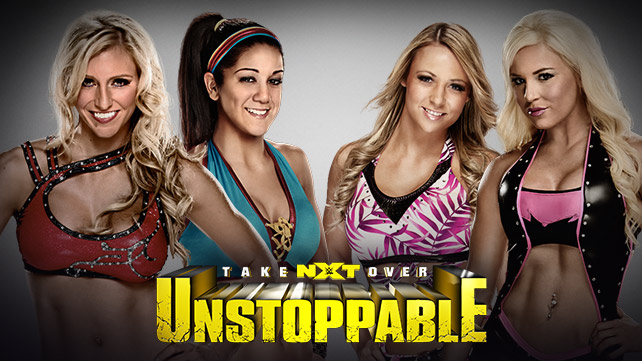 Charlotte & Bayley vs. Emma & Dana Brooke
I've only see one Dana Brooke match, and it wasn't anything to write home about. I'll chalk that up to her being greener than goose shit, and being rushed onto TV before she was ready. As for the other three women in this match? Emma is still the Australian future Mrs. Angry Andy. Charlotte and Bayley are incredible. If they play this right, there's no reason why this match shouldn't be good, if not great.
I'll be angry if: The focus of this match is on Dana Brooke flexing, instead of the wrestlers wrestling.
I'll keep my cool if:  Dana is protected. Charlotte and Emma shine, but Bayley looks like the star that she's clearly going to be.
I'm expecting…: A long heat segment on Bayley. Charlotte cleans house, and Bayley either looks impressive in victory, or gets screwed by Emma. Either way, the crowd is 100% Bayley's from start to finish. I mark out a little bit, and consider picking up a "I'm a Hugger" shirt on WWE.com, before I realize that would require me to actually hug people who call me on it, and close my web browser completely.