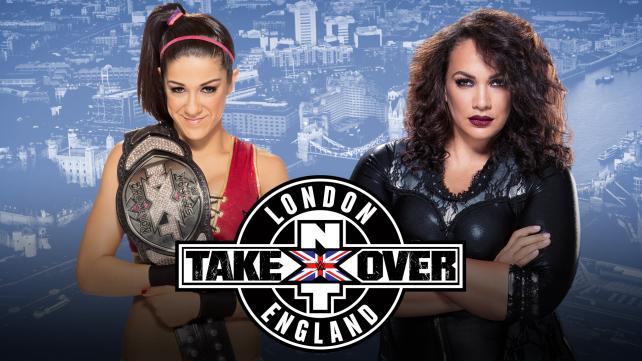 Bayley (c) vs. Nia Jax
NXT Women's Championship
I love Bayley. I was at the Barclays Center when she finally won the NXT Women's Championship, and I was one of many men in the building wondering who was cutting onions nearby as she celebrated her big win.
But there's a thing about underdog babyfaces that you need to remember… they can't stay on top. They need to chase.
Bayley's been champ for a few months now, and it's been great, but she can't hold the belt forever. She can't dominate.
She needs to be put back in the chase, to rally the crowd behind her, before the crowd turns on her.
Here's your shot.
I don't think Nia Jax is ready. I don't think she's all that entertaining, or talented, but hey… she's a big girl who looks like the type who would be a dominate heel champoin. She's already a better choice than Eva Marie… so there's that.
I'm expecting…: Nia wins. The crowd hates it, even though it's the right call.
If I booked it: Eva Marie costs Bayley the match, garnering the biggest heel heat of the night. Nia goes on to squash enhancement Divas for a while, until she defends the title against Asuka. Bayley is forced to start again at the bottom, and has to work her way through all the heels, before getting another shot at the title.