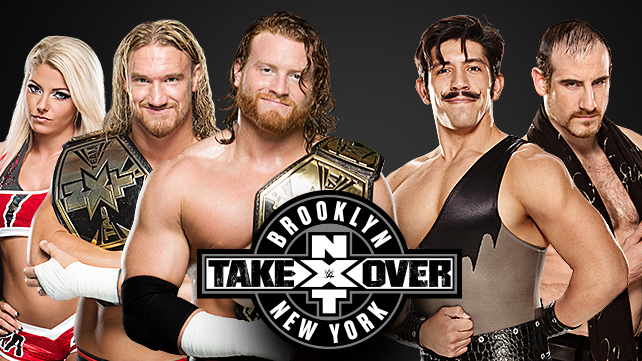 NXT Tag Team Championship
Blake & Murphy (c) vs. The Vaudevillains
I appreciate the Vaudvillains, but Blake and Murphy have been straight MONEY since hooking up with Alexa Bliss. They were the missing piece in each other's sports entertainment jigsaw puzzles. Now they've found one another, and the result has been very entertaining… and that's why I see them retaining the titles.
I'll be angry if: This goes long. It doesn't need to, and it simply shouldn't.
I'll keep my cool if: They get to it, deliver some good action, and maybe introduce the Vaudevillains' counterpart to Alexa Bliss.
I'm expecting…: This to drag in the middle.
If I booked it: Lots of Alexa Bliss interference throughout. Whatever diva is set to join the Vaudevillains makes her presence felt, then Blake and Murphy steal the win.