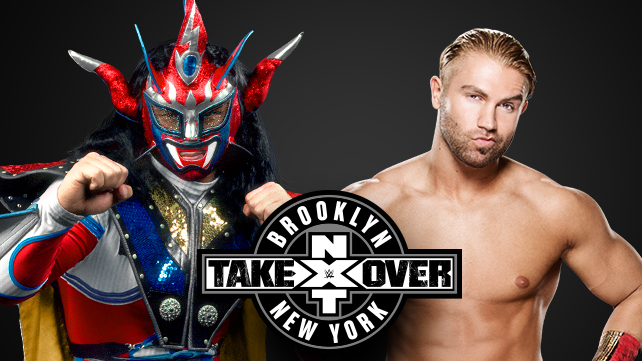 Jushin "Thunder" Liger vs. Tyler Breeze
This is really exciting to me. I love Tyler Breeze. Liger is a legend, who has done it all with everyone. For real, go search his name on WWE Network. You needed a way to kill time until tonight's show, anyway.
I expect this match to be good, but don't care if it's not. I'm excited for Breeze's entrance, and to see one of the greatest Japanese wrestlers of all time, live, in Brooklyn.
I'm expecting…: Liger wins a good match, and probably snaps a selfie or two. Liger Bomb FTW.
If I booked it: Breeze controls a lot of the match, until it's time for Liger to hit his big spots and win. Breeze recovers, and moves back up the card toward an NXT title match.